Configuring your data labeling projects just got easier. Now you have more presets to choose from, more info to help you find the right one, and a no-code editor for tweaking the task interface.
Side-by-side presets for audio, video, and text
Our presets get your project off the ground faster — you get optimal settings, a pre-designed task interface, and sample instructions written by our experts. Side-by-side is a great preset to choose when you need Tolokers to compare two files. We've extended the popular image comparison preset with new side-by-side presets for every data type: audio, video, and text.
Use side-by-side comparisons to identify duplicates or discover the preferences of your targeted crowd. Here are some of the tasks you can use these presets for:
Which logo do you like better?
Which voice sounds more natural?
Are these videos the same or different?
Which text is easier to remember?
To get started, go to the Projects page, click Create a project, and choose a preset.
More info for choosing presets
When you're creating a project, now you have more information to help you choose the right preset. Click on a preset to see:
Examples of tasks that work
Sample files for preparing input data (XLSX and TSV formats)
Examples of labeled data (what you get as a result)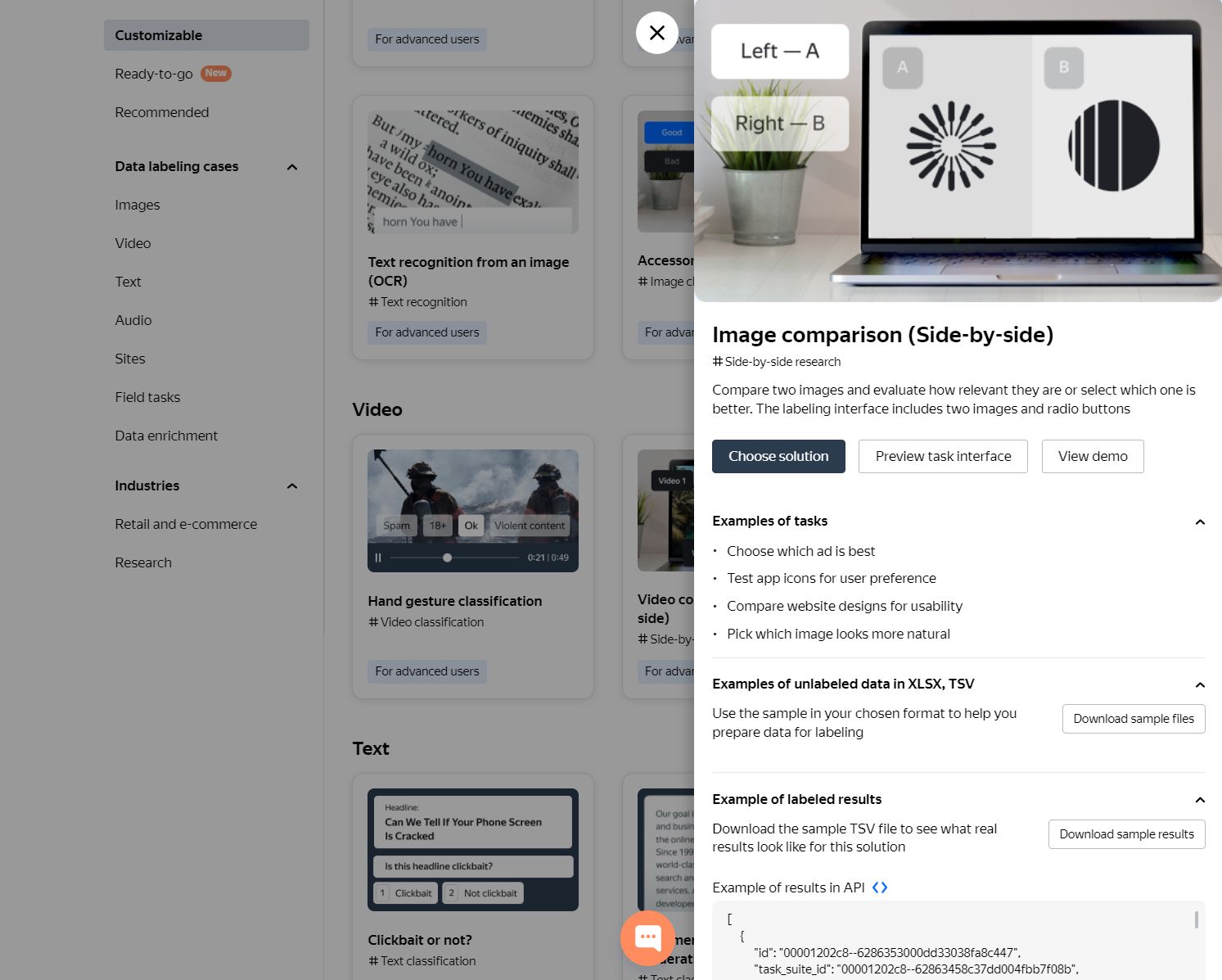 Please note that additional information is not available for field tasks.
No-code editor for task interfaces
Don't like coding? Try our new visual editor for designing the task interface. Make edits and see the preview update in real time.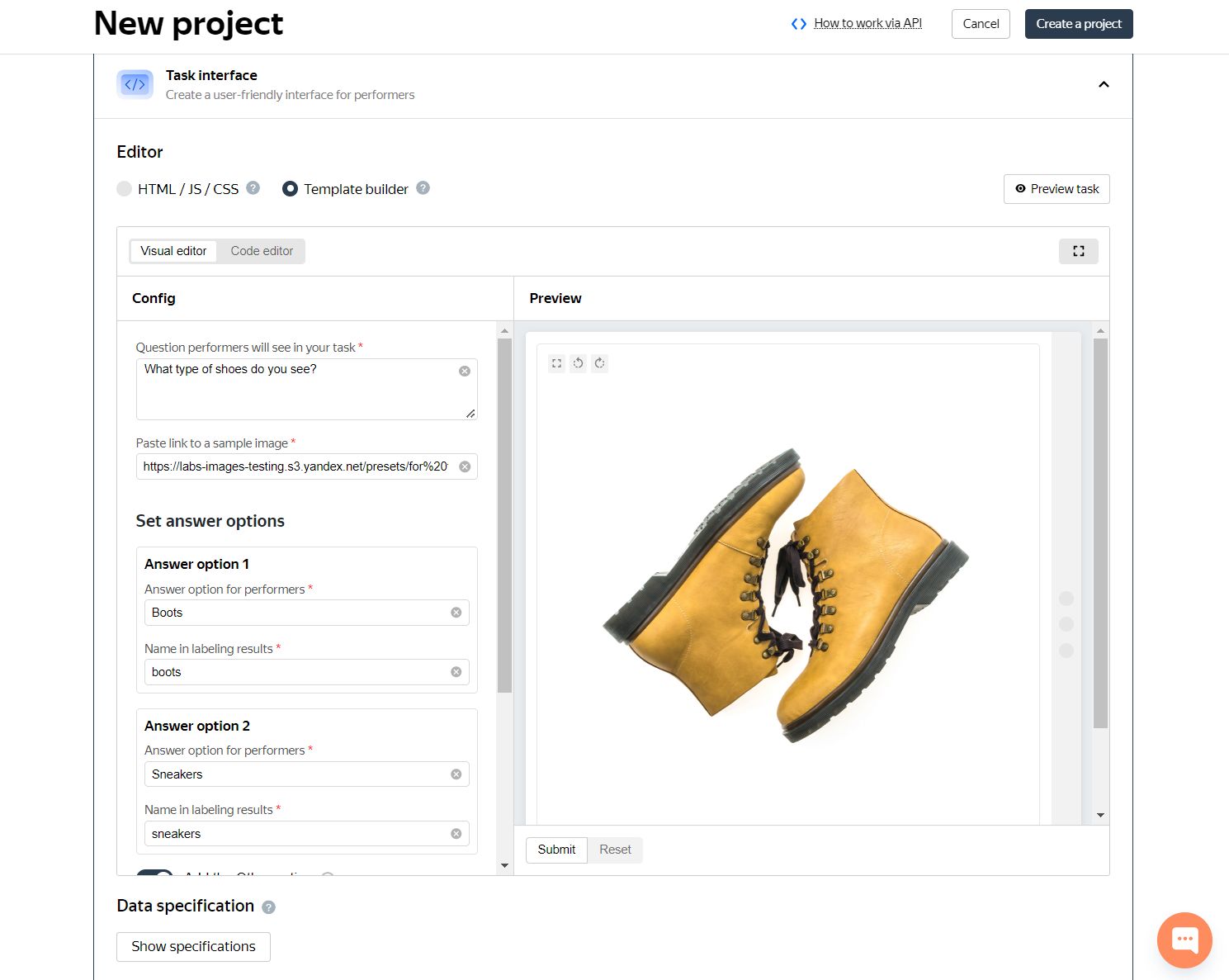 The visual editor is available for these presets:
Image classification
Hand gesture classification
Text classification (Clickbait or not?)
Object recognition & detection
Product search relevance
If you prefer to tweak the code, you can still use Template Builder and HTML/JS/CSS for editing your task interfaces.
Give it a try
Try out these features when you create your next project to launch faster and collect the datasets you need. Write to us if you need anything - we're always ready to help.