Get more out of Toloka with our latest updates! Our growing collection of project presets now includes audio classification and third-party surveys. You also get expanded options for uploading tasks, a mobile preview to test your tasks, and sample datasets for playing in the sandbox. Dive in!
New presets: Audio classification and Survey on third-party platform
Two more project presets join the collection. If you have audio data or use a survey platform, setting up a project will be a snap.
Audio classification
Our new preset includes a template for classifying audio recordings. Evaluate the sound quality in audio files or label audio samples to detect emotion. Get annotated audio data for training voice assistants and other speech-related projects.
Survey on third-party platform
With the Survey on third-party platform preset, you can now use any survey platform with our global crowd of Tolokers. Create a survey on your favorite platform, add a link to it in the Toloka task interface, and access our diverse audience of respondents around the world.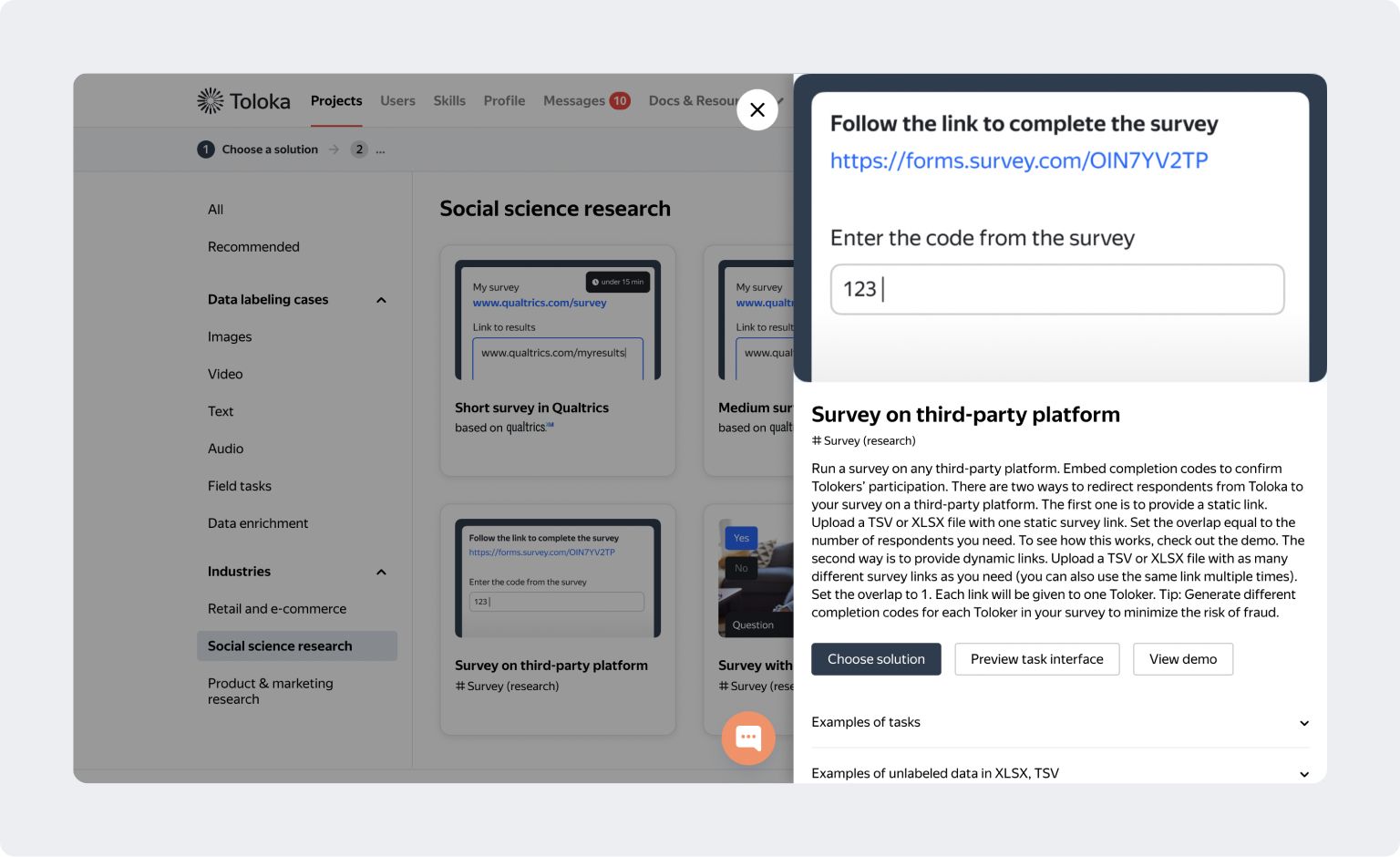 You can choose the demographics of the respondents — location, gender, age, and education. You will need to include a completion code at the end of the questionnaire. Tolokers will add it to the task to show they have completed the survey, and you will use it to accept or reject assignments.
Other survey presets available:
Short / Medium / Long survey in Qualtrics. A boxed solution for running surveys in Qualtrics.
Survey with Toloka template (previously called Customer survey). Surveys can be completed directly in the task interface. Perfect for short polls or if you need a broader range of filters, like average income or relationship status.
All presets are already configured and include a template for the task interface as well as a set of instructions for Tolokers.
Task interface mobile preview
Most Tolokers perform tasks on mobile devices, so you need to make sure your tasks are mobile-friendly. To make this easier for you, we added mobile preview.
You can now see how your tasks will look on Tolokers' devices and decide what changes, if any, to make before publishing them. The preview of the task interface is available on both the project and pool pages.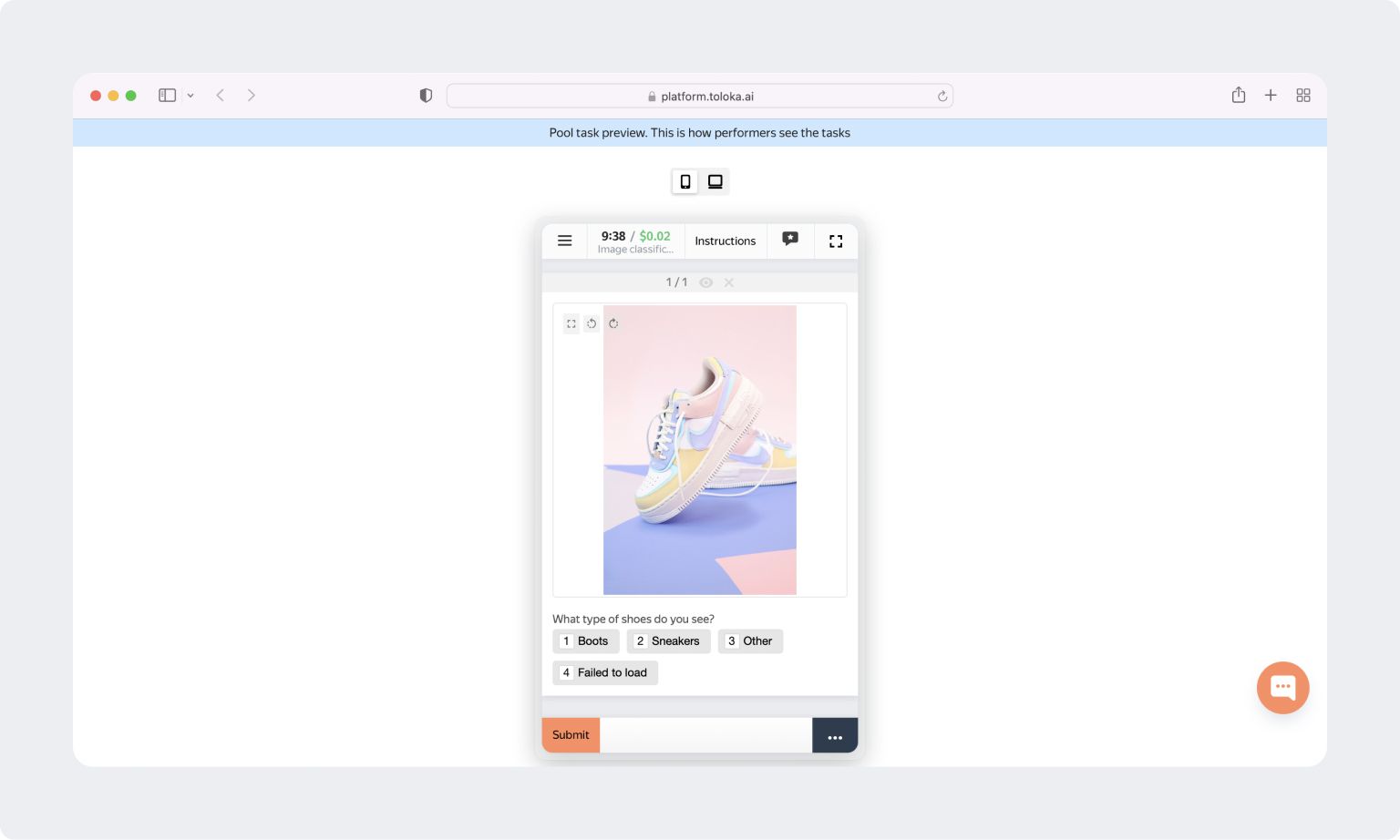 Improved task loading
Previously, you could only upload tasks in TSV format. We've added XLSX and JSON support so that you're not limited to a single format.
We've also made it easier for you to distribute tasks across pages. You can preview what the task suite looks like for Tolokers with different page layouts, then choose the optimal number of tasks per page. Remember that the price and timeframe are per task suite (not per item on the page). Preview task pages to make sure you get the best results while also paying Tolokers fairly and giving them enough time to complete the tasks on each page.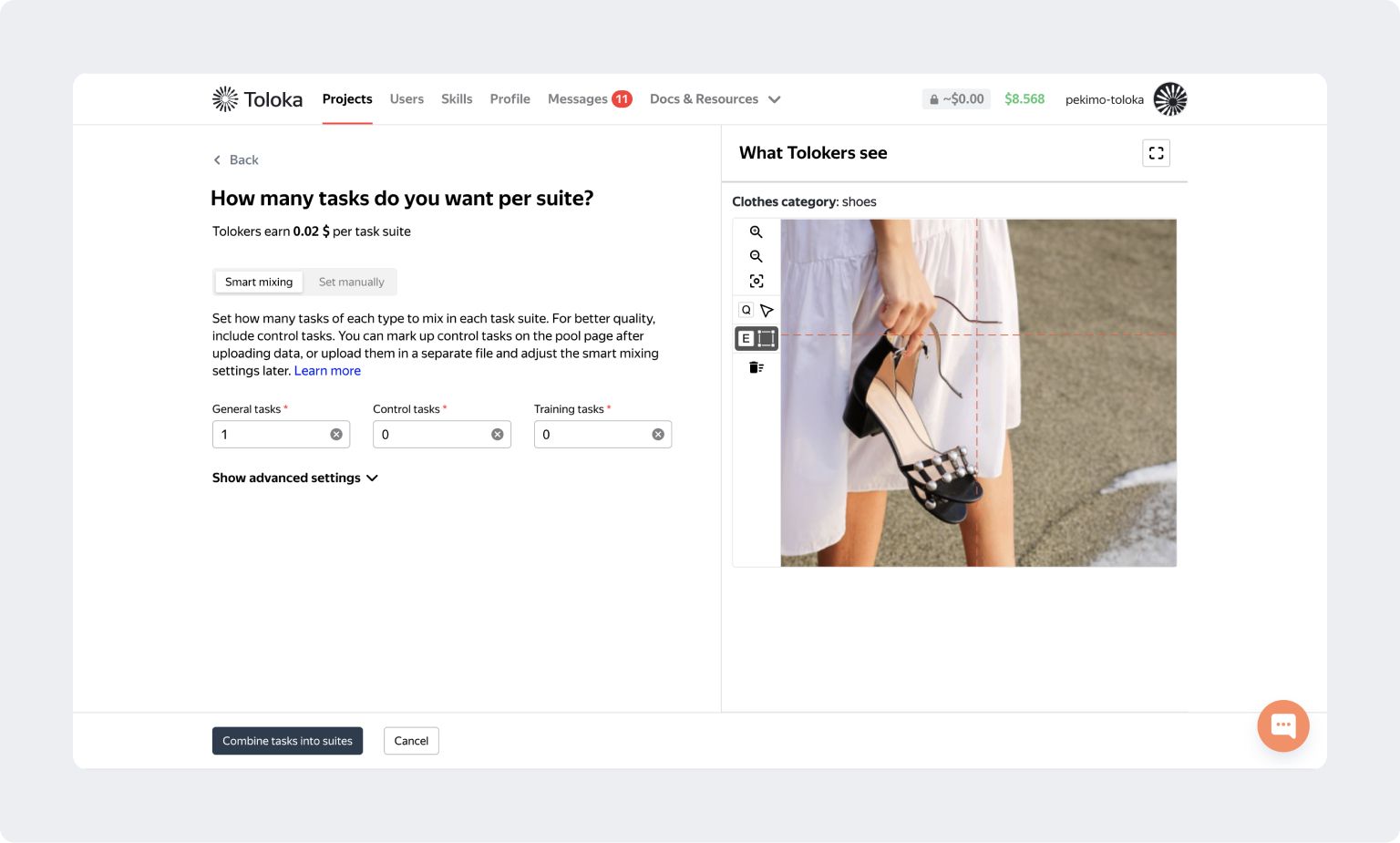 Test datasets in popular presets
Popular presets now have test datasets. Use them when you need sample data for sandbox experiments, sample pool and project setups, and overall platform testing.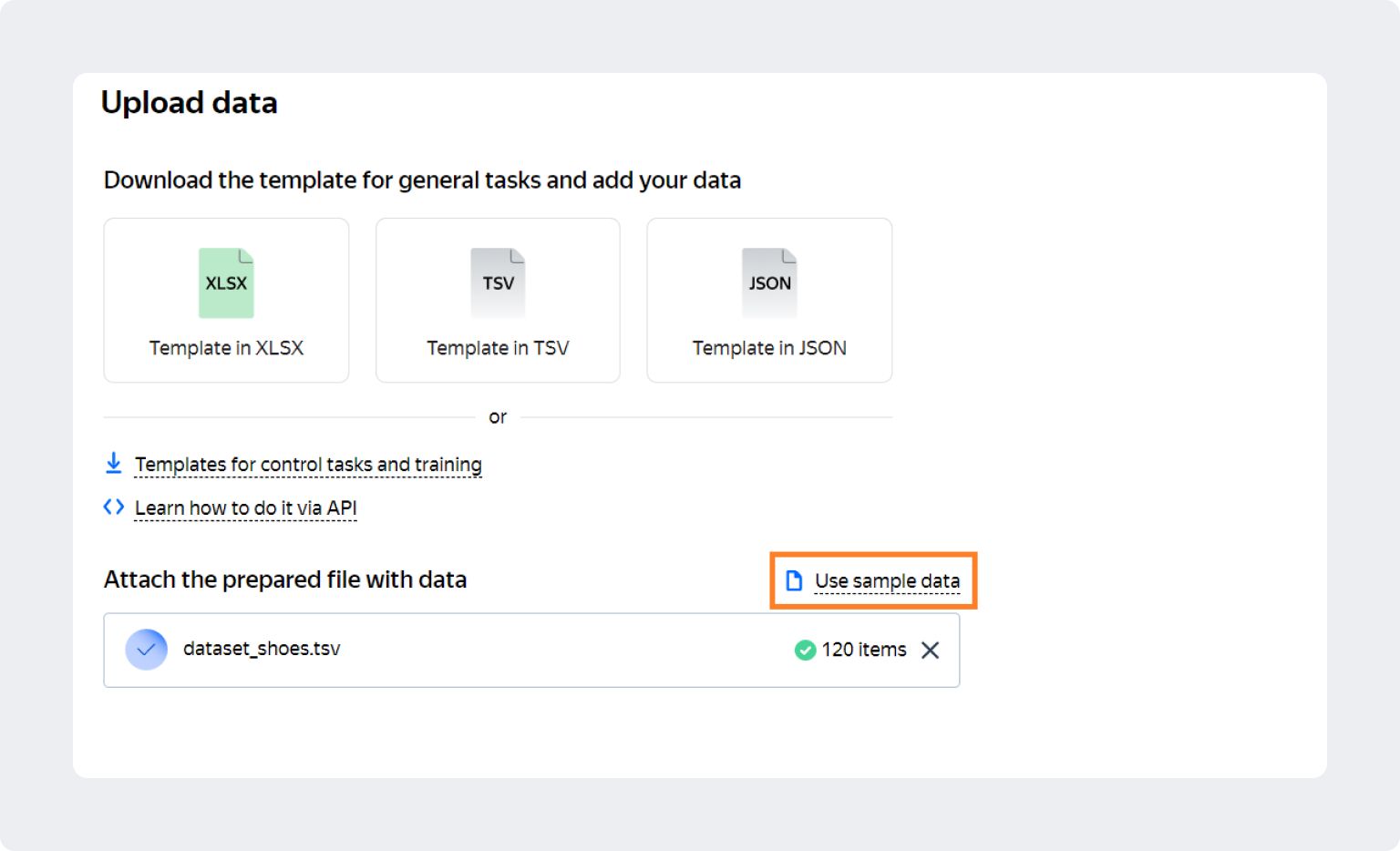 Test datasets are available in the following presets:
Product search relevance
Image classification
Object recognition and area selection
Text classification
Whether you're new to Toloka or just haven't logged in lately, you'll want to check out the new features. If you don't have any data on hand, feel free to use one of our test datasets to play around. Reach out if you need anything — we're always ready to help.
Get started
Your Toloka team