Here at Toloka, 2021 is off to a roaring start! In this post we'll get you up to speed on everything that's been going on: updates we've made in Toloka, events we've participated in, and more.
What's new in Toloka
New templates for field tasks
Our new templates work great for tasks where performers need to check a specific address and send confirmation photos.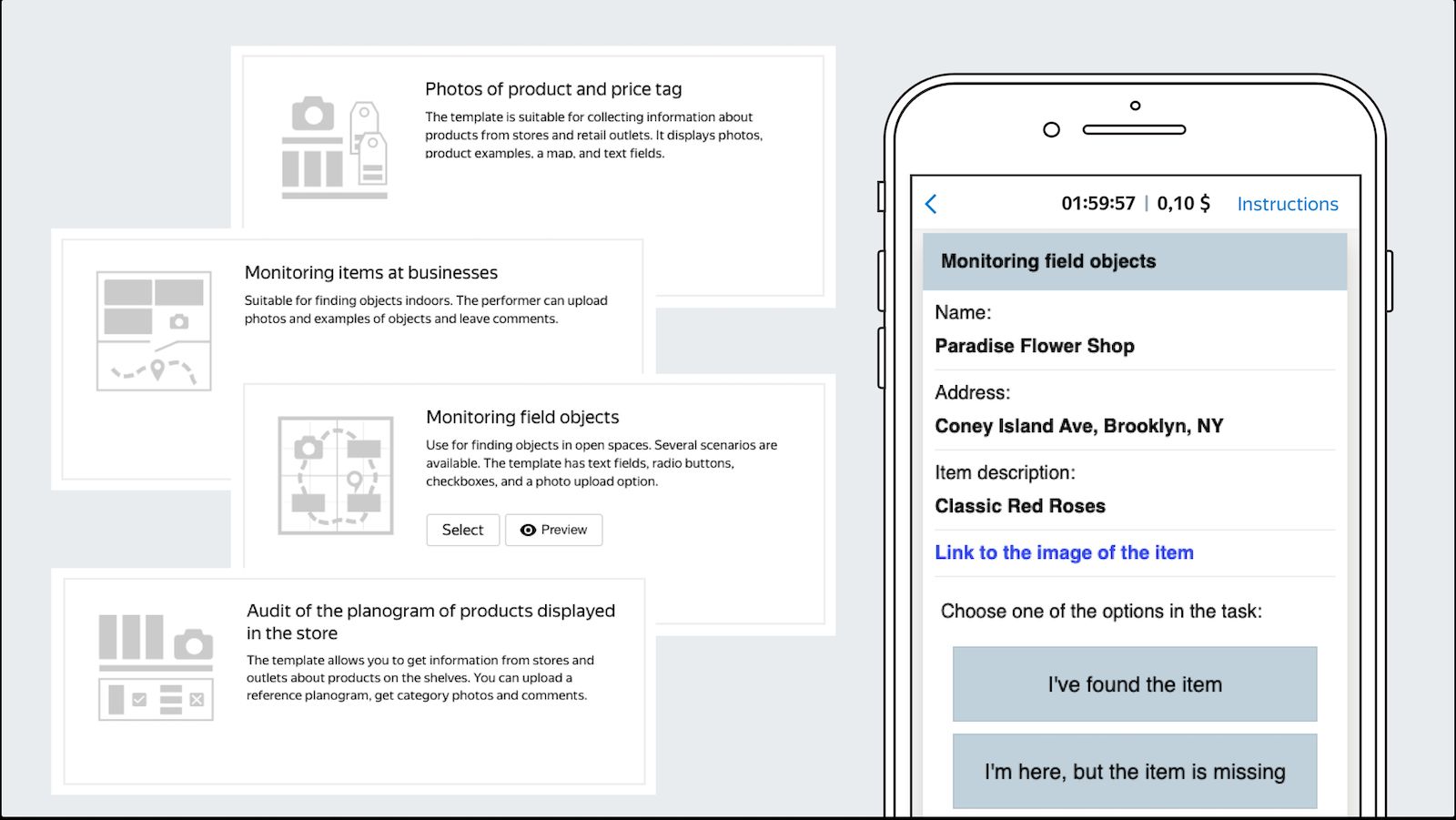 Photos of product and price tag — for checking prices, monitoring promo events, or studying competitors.
Monitoring items at businesses — for locating objects at businesses and oth-er indoor premises.
Monitoring field objects — for finding objects at outdoor sites, like if you need to check the availability of facilities.
Audit of the planogram of products displayed in the store — for checking quantity and placement of merchandise on the shelf.
New Cat's Mood and more presets in Template Builder
Template Builder has a new lineup of presets:
Image classification
Video moderation
Copywriting
Survey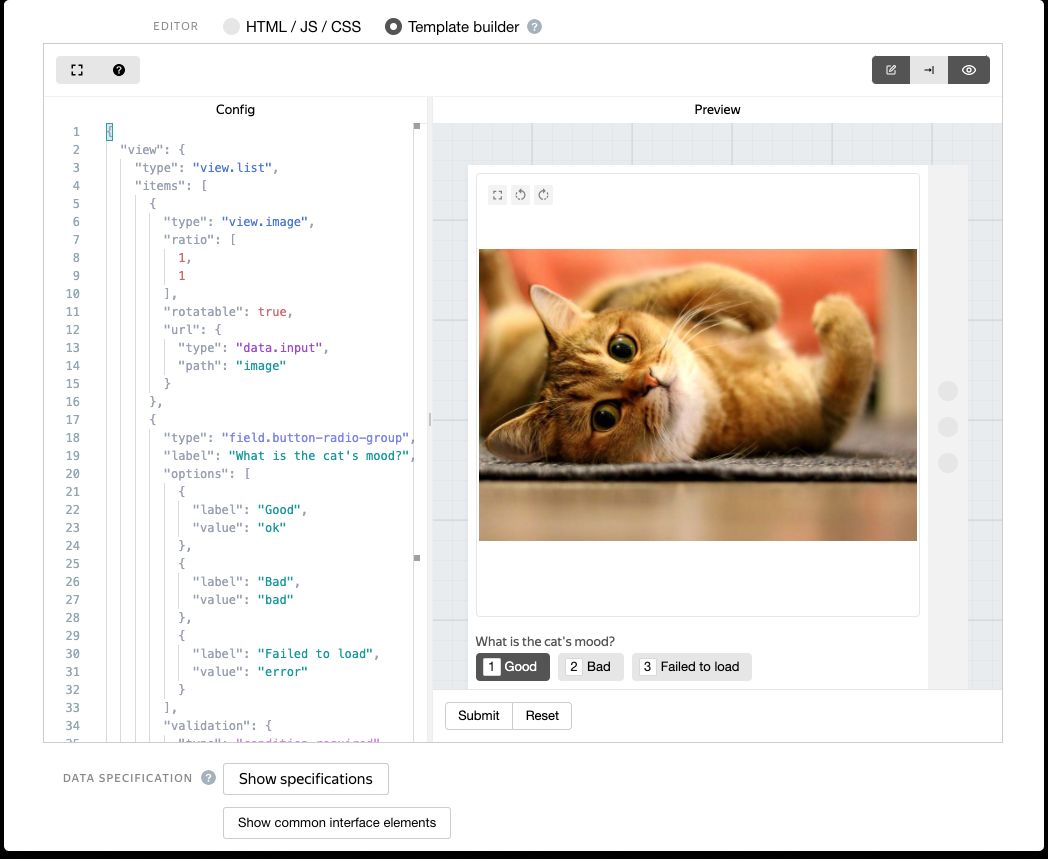 New tab for archived pools
You probably know that pools are automatically archived if you don't use them for a month. For those who are new to the platform, it may be hard to find them — imagine if you create a pool, come back a month later, and all your settings just disappeared. Don't worry, we've got your back. Now the archived pools are on a separate tab. This is where you can find pools that you haven't done anything with for 30 days, plus the pools that you manually archived.
New control task options
You no longer have the option to reject all assignments from a particular performer in the pool. But we kept the option Accept all assignments from this performer in the pool. It only applies if they meet the conditions in the quality control settings. To avoid losing correct results, automatically accept the assignments that you are con-fident in, and review the rest manually. You can make these settings in control tasks.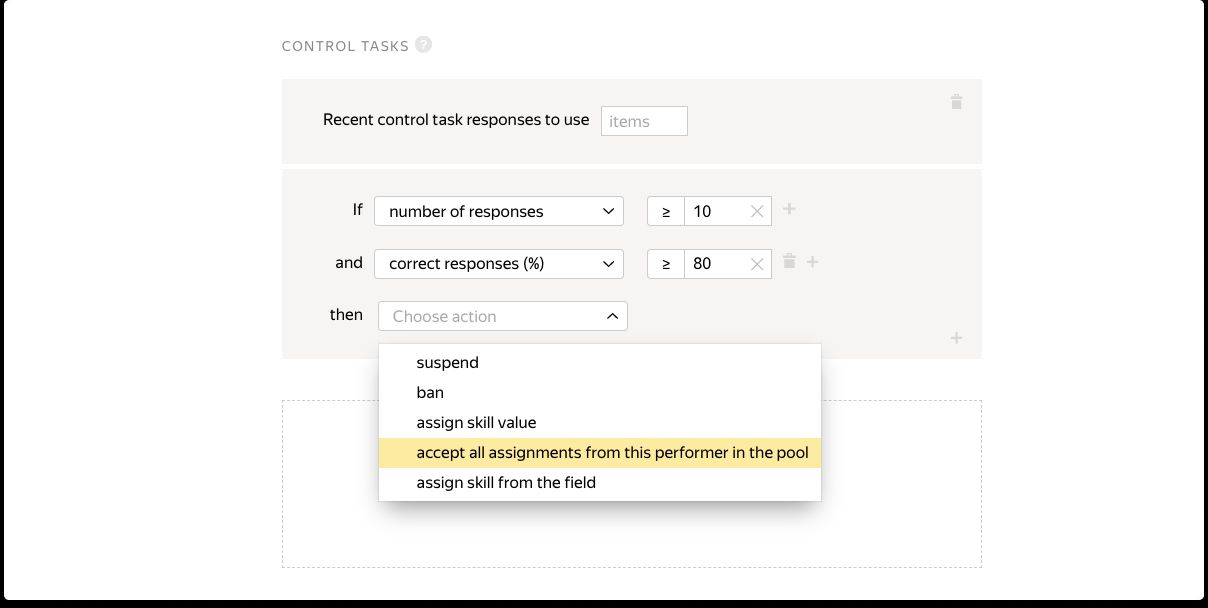 There are other ways to check the remaining tasks: in a separate project, after aggre-gating responses, or manually.
Changes in audience presets
The filter presets have been updated in the Performers section. Android and iOS are now combined into one filter to avoid confusion for mobile tasks. It's super easy to launch your tasks on mobile devices, especially if they are designed in Template Builder.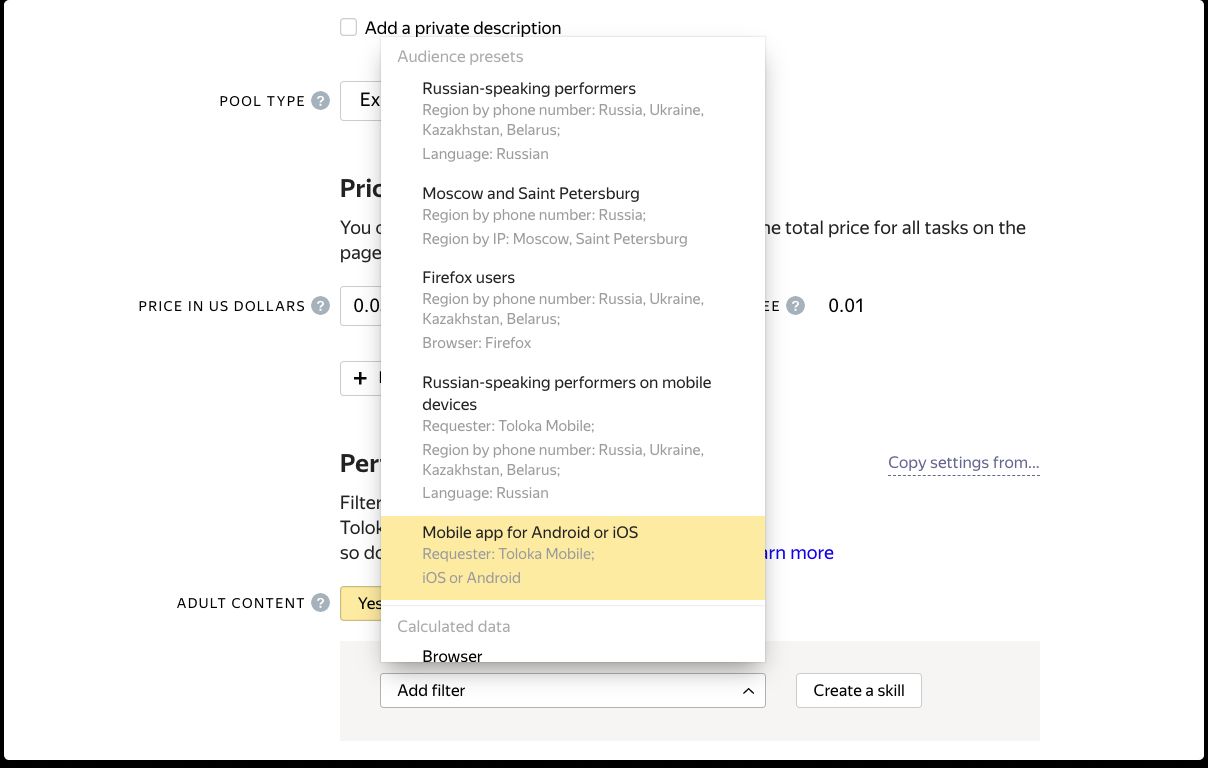 Python library
Are you automating your projects? Don't miss out on Toloka Kit, a new open-source Python library for Toloka. ML engineers and data scientists can scale data labeling with ease — now it's even easier to integrate crowdsourcing into your processes via the API.
Toloka activities
The last couple months have been full of exciting events. The Toloka team participated in industry conferences and meetups, and we also organized our own seminars.
Toloka recently launched Crowd Science Seminars, a series of international online meetups where we analyze practical applications of crowdsourcing with experts from different fields.
January 14: Crowd Science Seminar #4, Ethics and Bias in Crowdsourced Data Col-lection. A discussion of ethical issues in crowdsourcing.
January 28: Crowd Science Seminar #5, Towards Principled Design of Human Deci-sion-Making Systems. An analysis of the problems inherent in designing large systems for collective decision-making, like crowdsourcing, recruiting, and scientific peer re-views.
February 11: Crowd Science Seminar #6, Conducting Behavioral Studies on Crowdsourcing Platforms. A look at non-typical use of Toloka for running cognitive and behavioral experiments.
You can check the schedule for the next seminar and sign up to attend at this link.