Creating a pool
If you already have a pool and you want to create an identical one, clone the existing pool. If not, create a new pool.
New pool
A pool contains the settings of a set of task that are sent out for completion. The task interface is described in the project.
Tip.
You can first test the pool settings in the
sandbox
and then
move
them to the Toloka production version along with the project.
To create a pool, follow the instructions:
Click Add pool on the project page.

Set the parameters and click Save.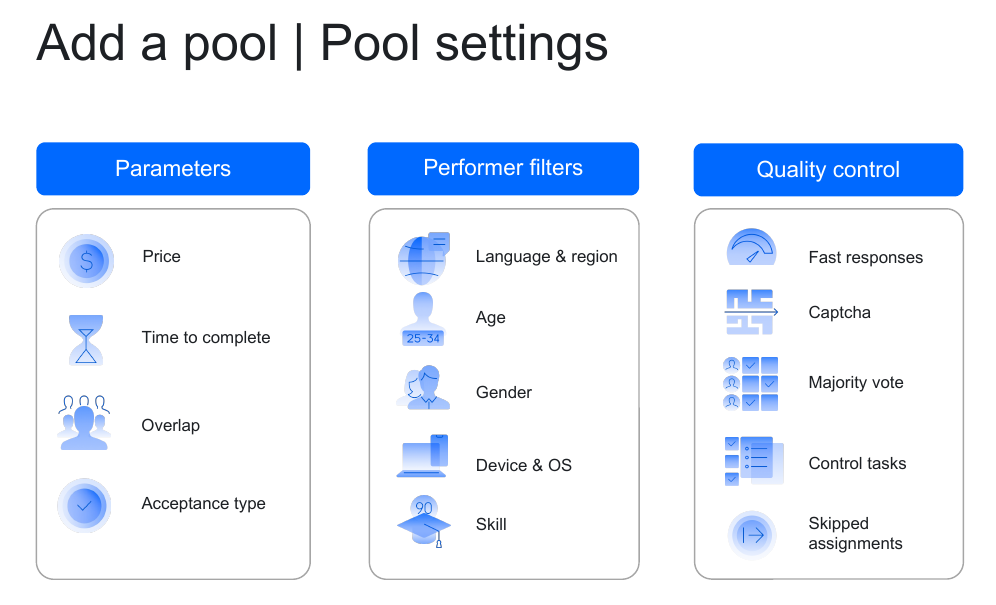 Tasks in pools will automatically be available in the web version of Toloka and the mobile app. If you want to change the default settings and limit the visibility of the task for any of the versions, add the Client filter and select the desired value: Toloka web version or Toloka for mobile.