Data labeling and collection platform
Our platform is purpose-built for scaling and acceleration to meet any data labeling demands.
Support for any type of data and task

On-demand access to our diverse global crowd

Flexible annotation tools: use our templates or design your own with code and no-code interface editors
Explore platform capabilities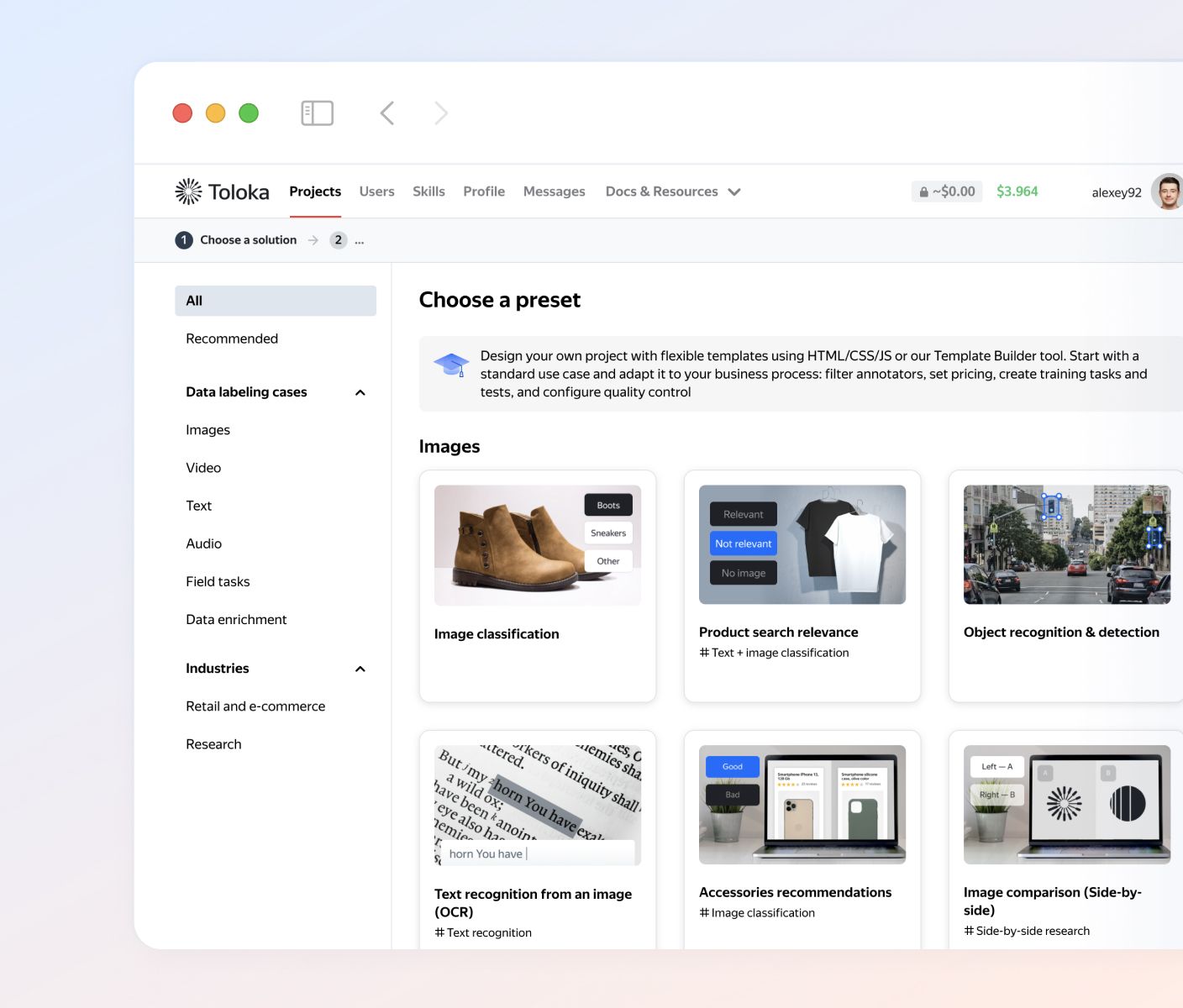 Our models are ready to use out of the box and adapt to fit your data.
Pre-trained on large datasets with human verification for high accuracy

Automated performance monitoring with human oversight to detect data drift

Available via API with low latency for model predictions
Try out models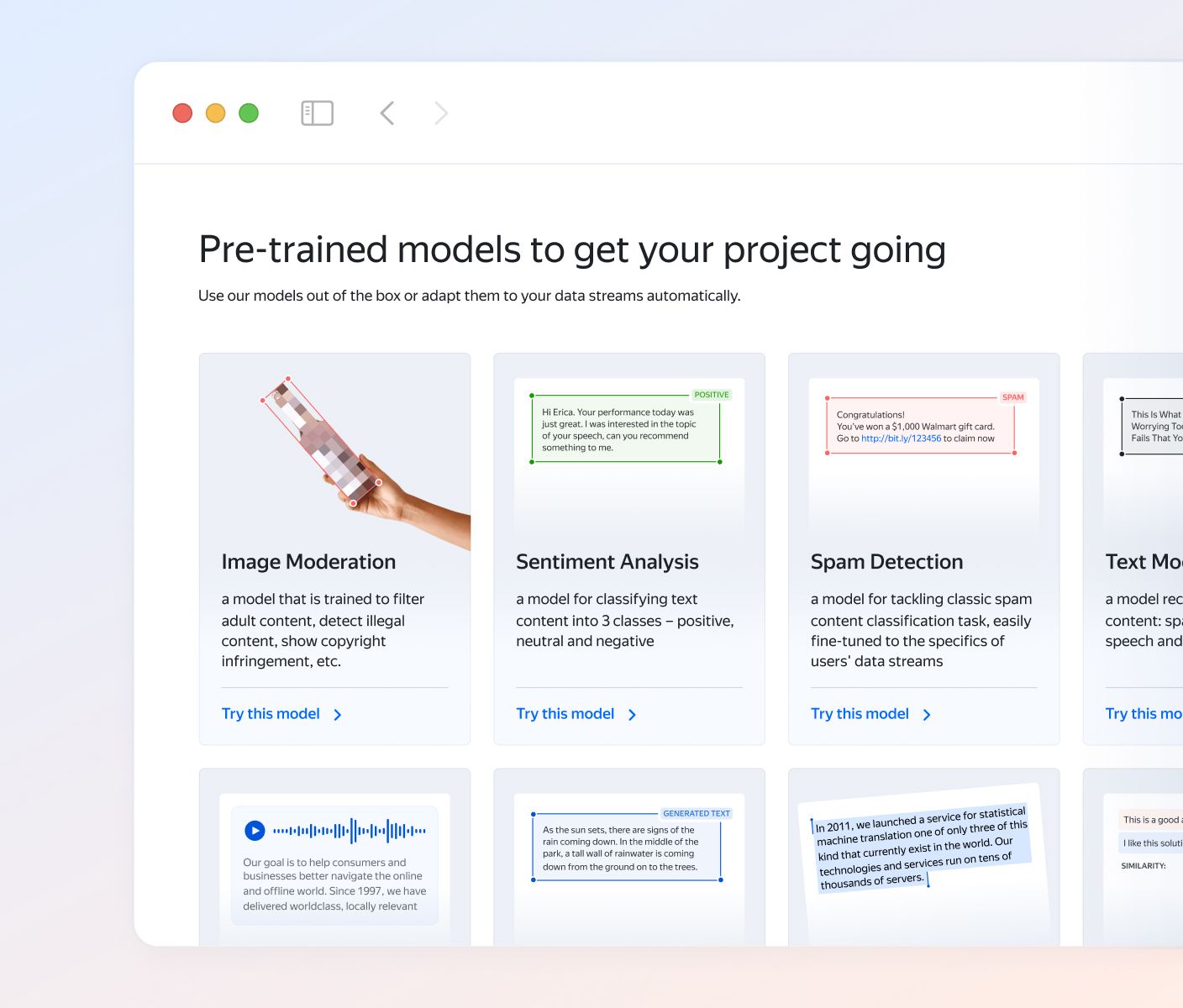 Our ML platform accelerates model tuning and deployment.
Versioning for models and datasets

Visualizations, reports and diffs

Python API for access from any environment
Explore ML platform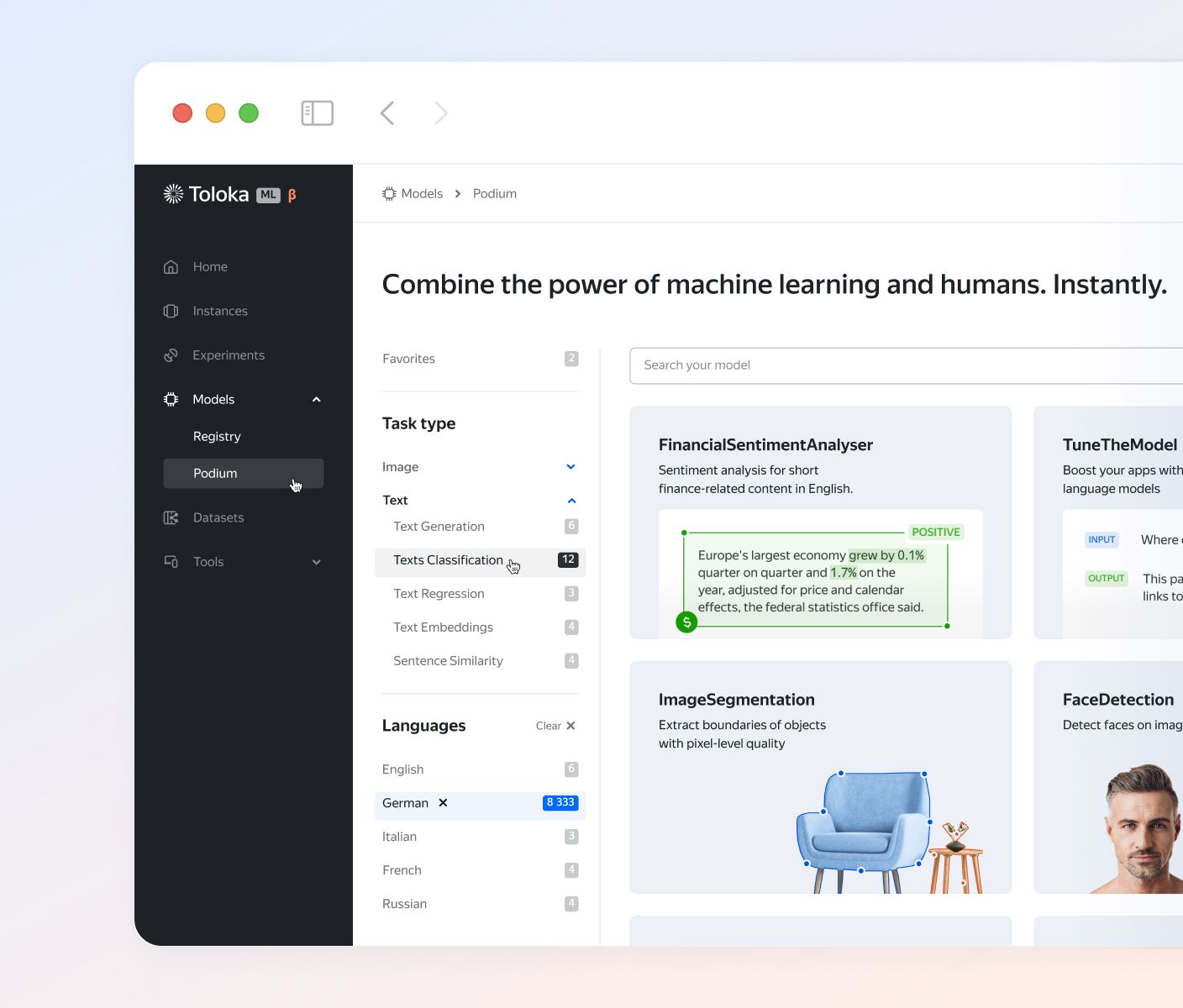 Powerful open API
Our open source libraries for Python and Java provide API access to all the features of the Toloka data labeling platform.
Toloka-Kit is a Python library for working with Toloka via API. It allows you to build scalable and fully automated human-in-the-loop ML pipelines and integrate them into your processes.

Toloka-Java-SDK allows working with API functionality using JVM-based languages.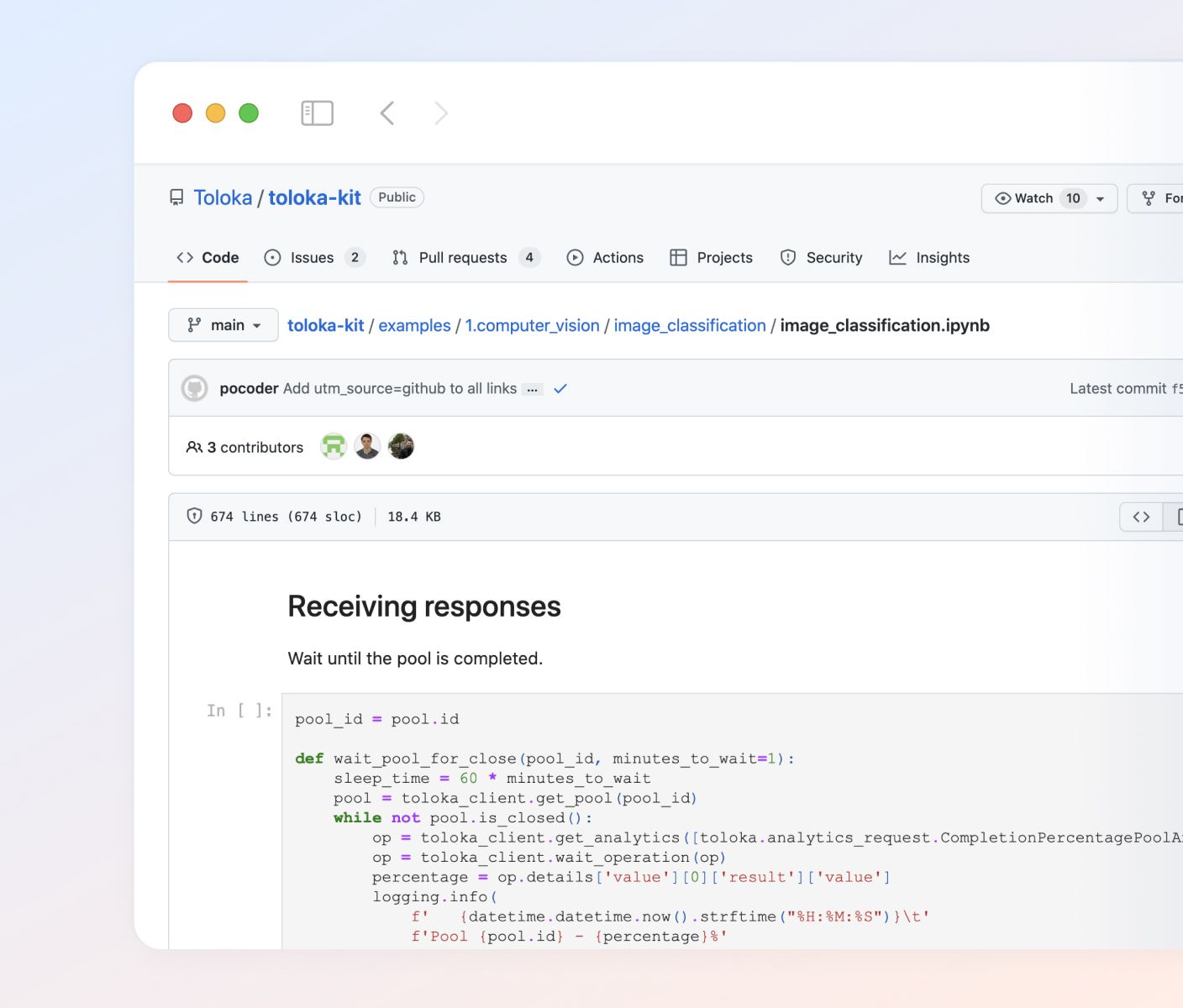 Tools for labeled data
Crowd-Kit is an open source Python library that simplifies working with crowdsourced data.
Aggregation methods for categorical, pairwise, textual, and segmentation responses

Metrics for evaluating uncertainty, consistency, and agreement with aggregate

Loaders for popular crowdsourced datasets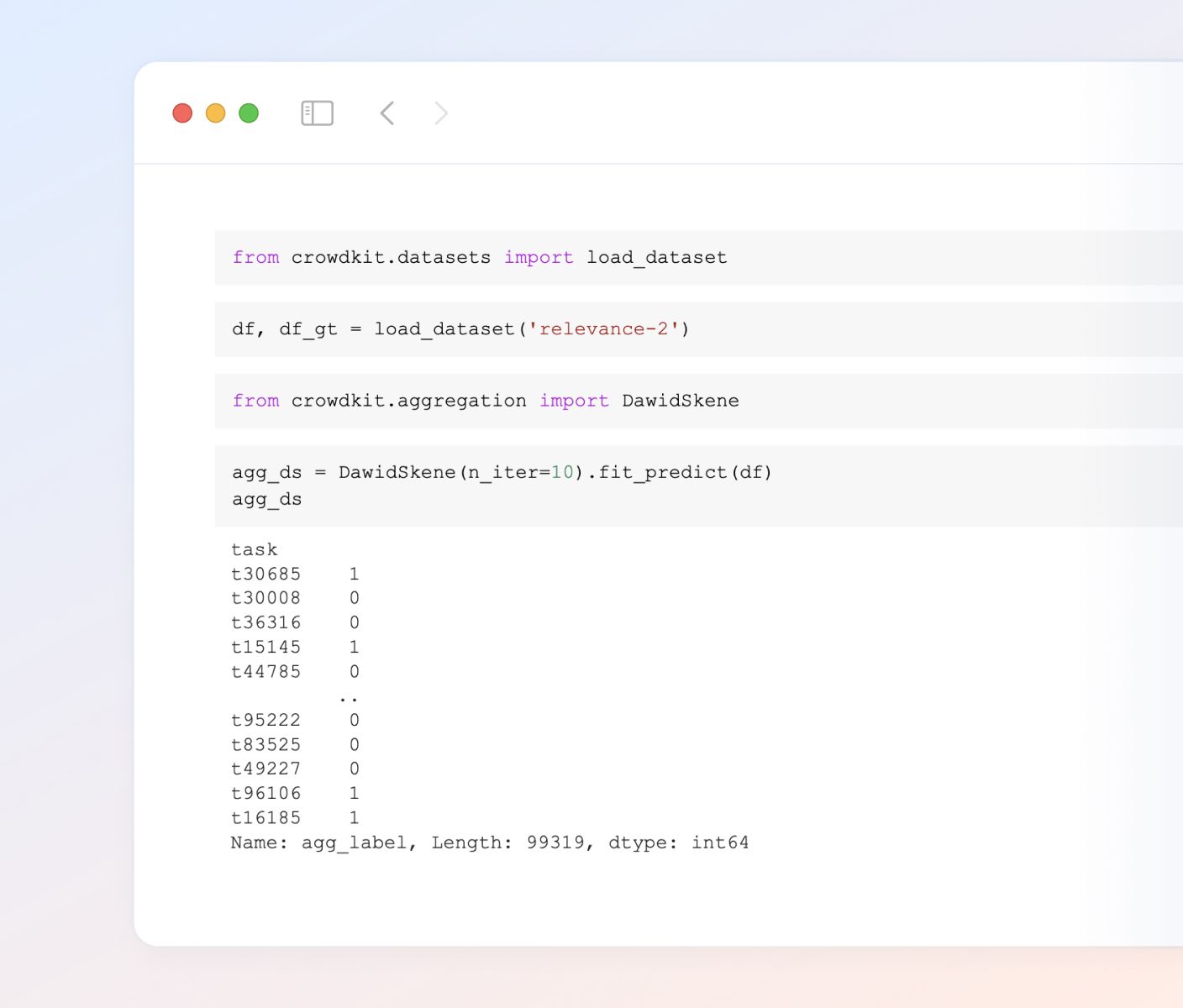 Pipeline management
Integrate your data labeling processes with popular workflow management platforms using our open-source Python libraries.
Build automated data processing workflows using ready-made tasks for frequent actions.
Apache Airflow integration
Prefect integration