We're excited to announce that Toloka has released the beta version of our new ML Platform, designed to deliver custom ML models in just a few clicks.
No need for ML infrastructure — choose a pre-trained model that matches your task, adapt it to fit your data, and access it via API.
Auto-training fine-tunes the model for you. All you need is data.
Covers almost every data type — text, image, and video (expanded support coming soon).
Built-in data labeling. Do it yourself in our handy tool or send it to the Toloka crowd.
Easy deployment and model hosting with low-latency inference.
Experiment metadata stored on the platform.
Completely free for early adopters (up to 3 models).
ML model use cases
Here are some examples of tasks that our ML models can handle. Feel free to reach out to ml-toloka@toloka.ai with your project needs. We can point you to the right model or provide a customized solution.
Classification
Generation
Summarization
E-commerce

Analyze and moderate user reviews
Classify products by category

Generate product descriptions

Check product similarity for search and recommendation systems

Customer Service

Classify support requests
Analyze chatbot input

Generate responses to support requests
Answer questions in knowledge base or community

Summarize chats with customers

Media

Detect toxic content, spam, watermarks
Moderate UGC
Brand monitoring

Generate image captions
Generate illustrations for any online content

Summarize articles
Summarize brand mentions

Advertising

Moderate ad content (text & image)
Detect clickbait

Generate ad text or headlines
Generate images for ads

Other

Object detection in images
Try out the Toloka ML platform
Just jump right in to explore the platform capabilities and try out some of the pre-trained models.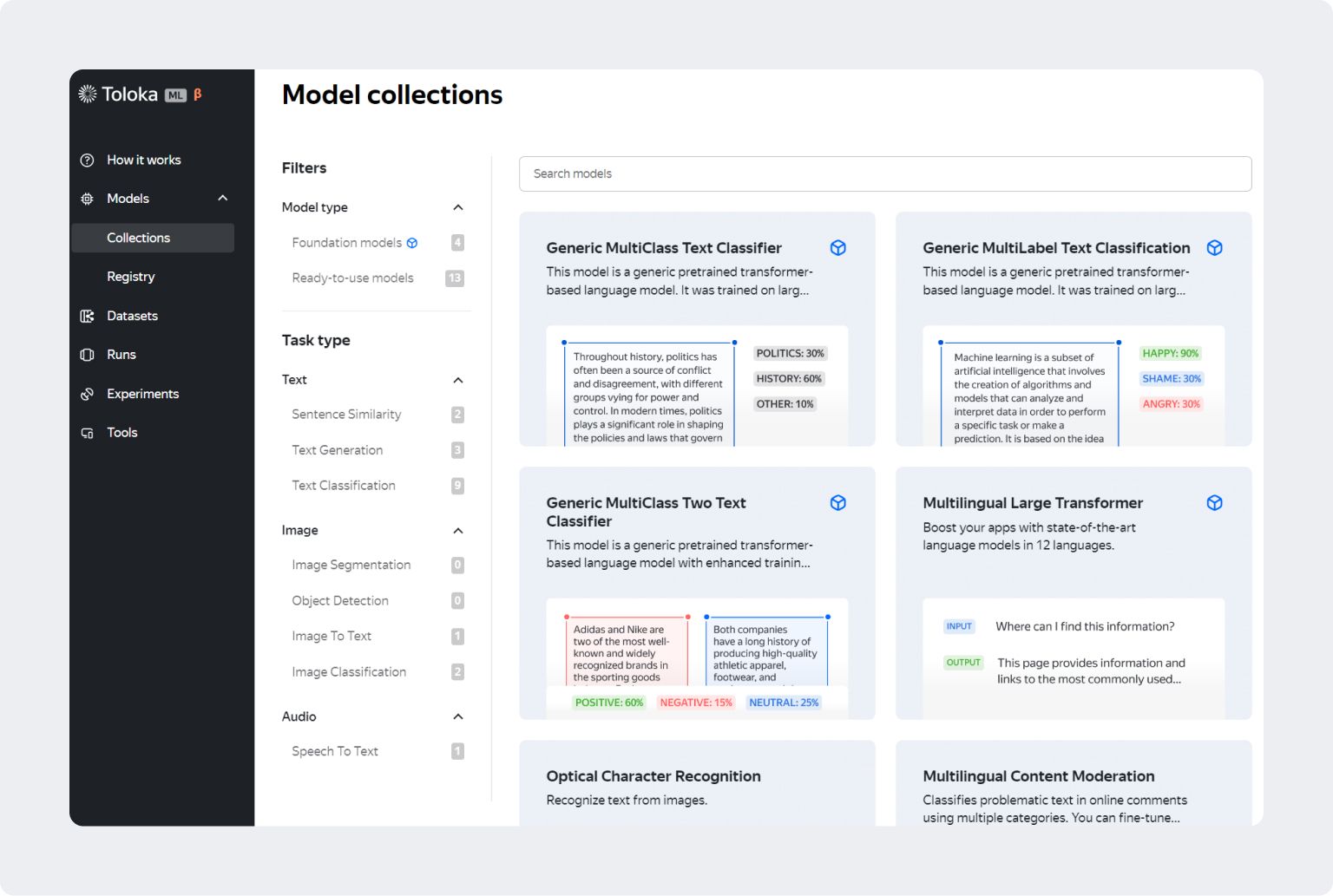 To get started, you'll go through these basic steps:
Sign up and log into the platform.
Choose a pre-trained model from our catalog.
For fine-tuning, upload your training data in CSV format. Use our visual data labeling tool to add labels or check existing labels in your dataset after uploading.
Run auto training to tune the model using the data you uploaded.
Find your model in the registry, run it, and check the quality of responses. You can apply the trained model to a dataset offline or deploy the model as a service on Toloka and access it via API for inference in your application.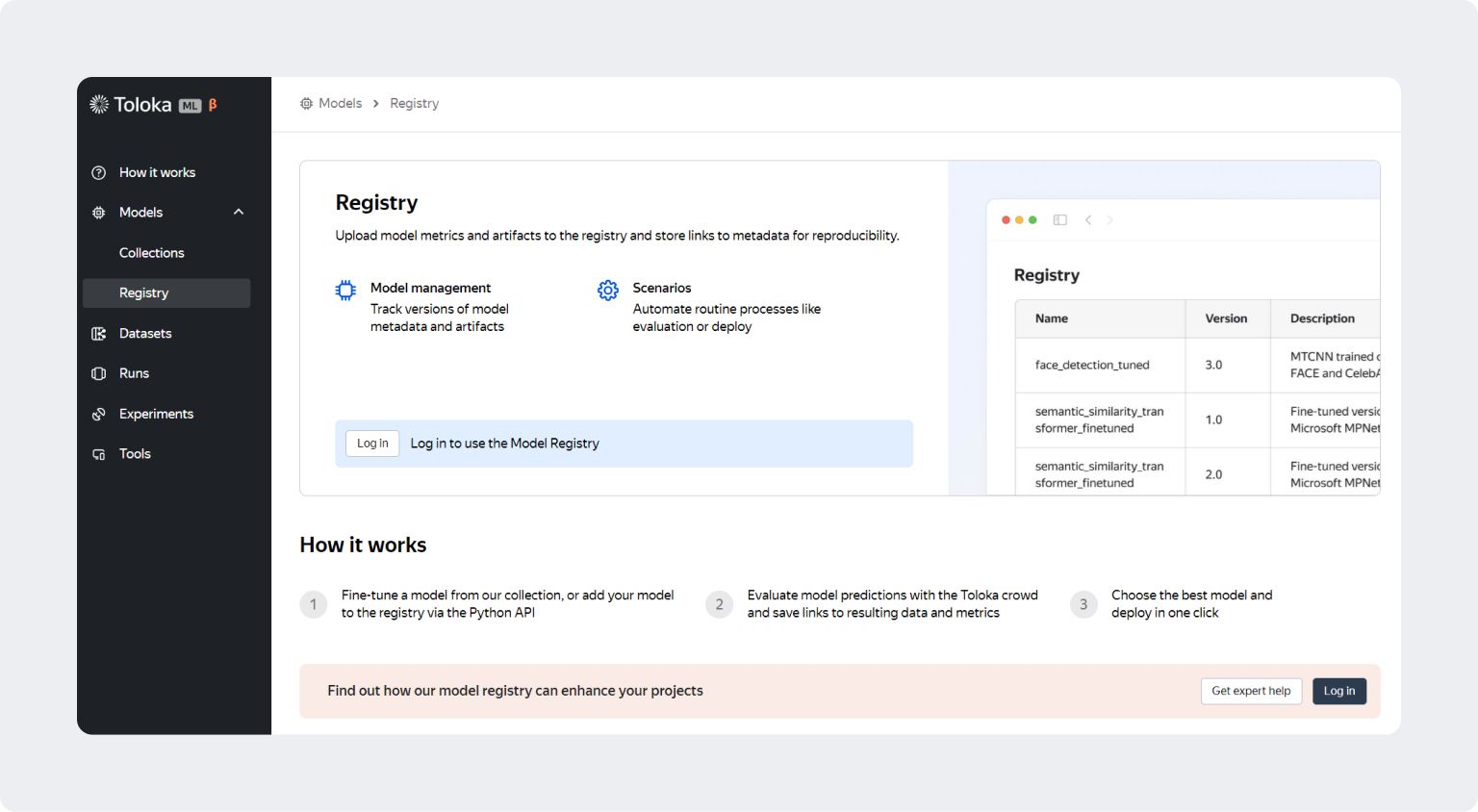 For a visual guide, follow the steps and videos in How it works on the platform.
If you need help, click the Get expert help button and submit your questions — we'll help you choose the best model for your needs and adapt it to your task.
Get expert help
Beta is free, including storage and usage — now's the perfect time to test it out!
Not sure where to start? Wondering if there's a model that can handle your task? Just drop us a line at ml-toloka@toloka.ai — we'll be happy to help.