Who are Tolokers?
The Toloka crowdsourcing platform helps process large amounts of data by distributing tasks to a large pool of users — we call them Tolokers.
Tolokers can transcribe audio recordings, complete focus group surveys, moderate comments, classify images, and much more. The resulting data can be used for training machine learning algorithms or solving other business tasks.
The platform works like a marketplace where two sides come together: requesters (individuals or companies) post tasks and set a price, while Tolokers choose tasks they like and do them in their spare time. Toloka has over 9 million registered users, with more than 40,000 Tolokers completing an average of 15 million tasks every day.
Sometimes requesters want to know more about the users doing their tasks, like age, gender, or occupation. On the other hand, people who are considering becoming Tolokers may also be interested in learning about other people who choose to earn money on the platform — and whether it's worth it. To satisfy the curiosity of both sides, we ran a survey to learn more about the Toloka community.
We asked Tolokers about their education, employment, and hobbies, and gathered responses from over 500,000 Tolokers in 191 countries who speak 186 languages. Here's what we discovered.
Age, gender and education
As for the gender ratio, 58% of respondents were male and 42% were female. Age-wise, the majority of Tolokers are in their prime, with about half under age 25.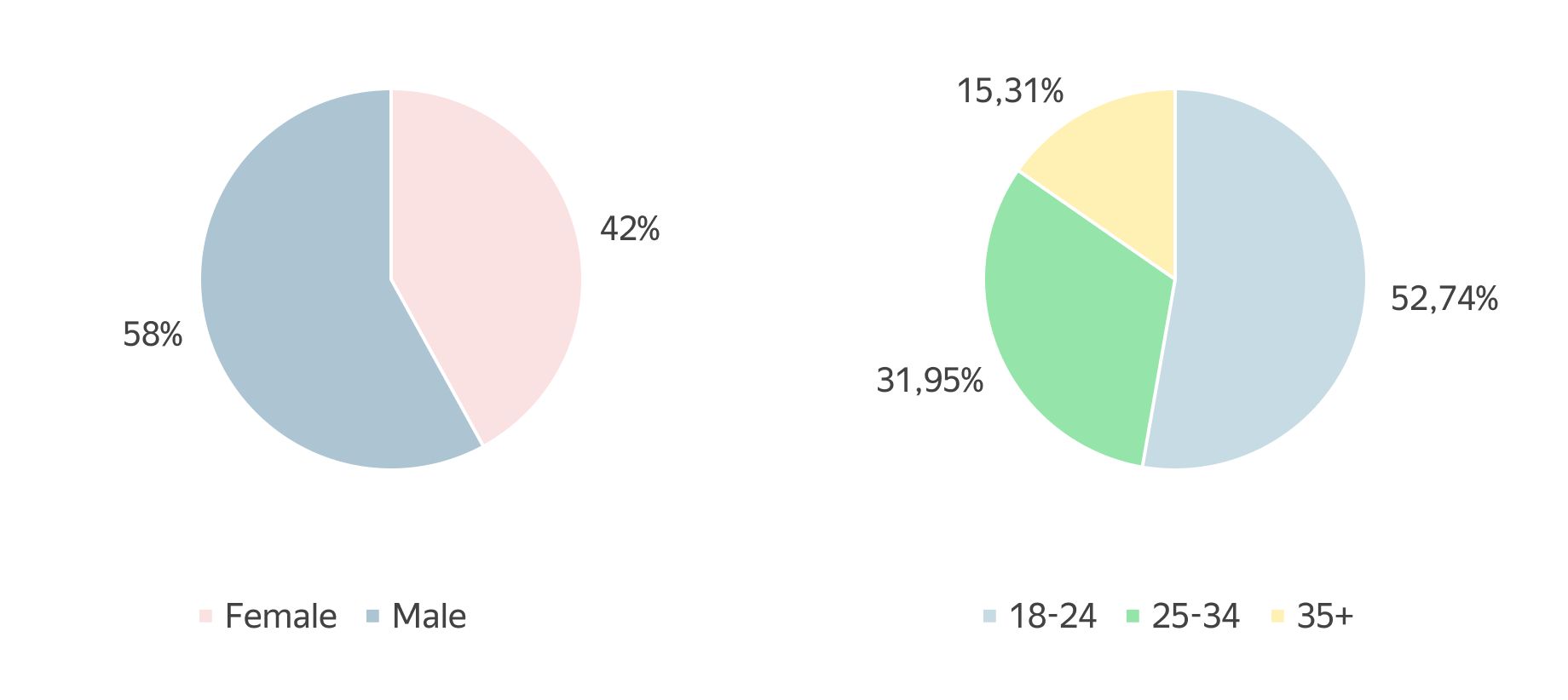 Youthfulness aside, most have already completed higher education: 40% have earned a degree, and 27% have vocational training. Both STEM and humanities majors are looking for extra earnings on the platform, contrary to many popular assumptions about the demand for tech careers.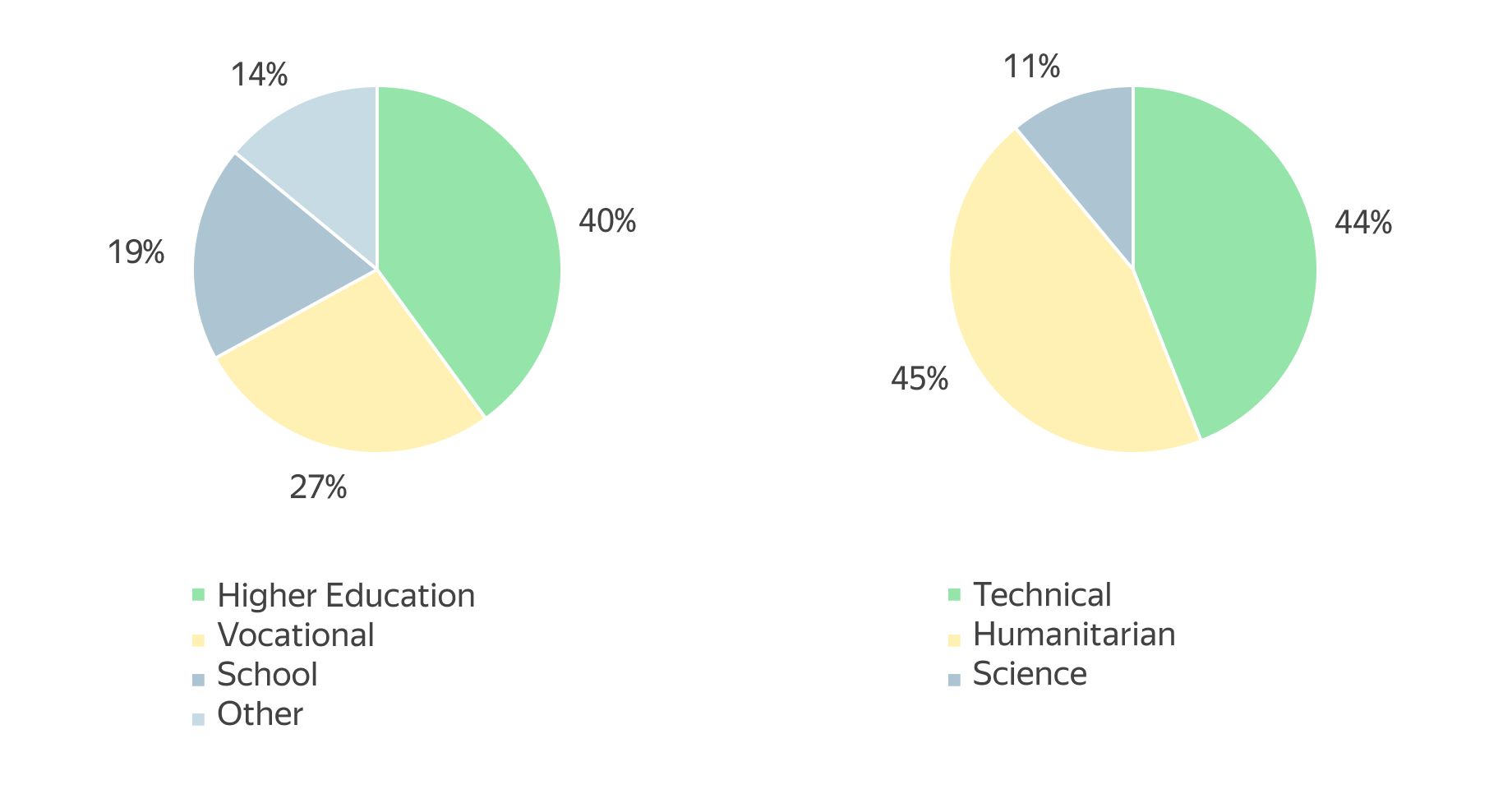 Employment and professions
Most Tolokers have a source of income outside of Toloka. The largest group of users (35%) have a full-time job, 17% are focused on studies, and 12% are on maternity leave. For the vast majority, Toloka provides a way to earn some extra cash without set time commitments.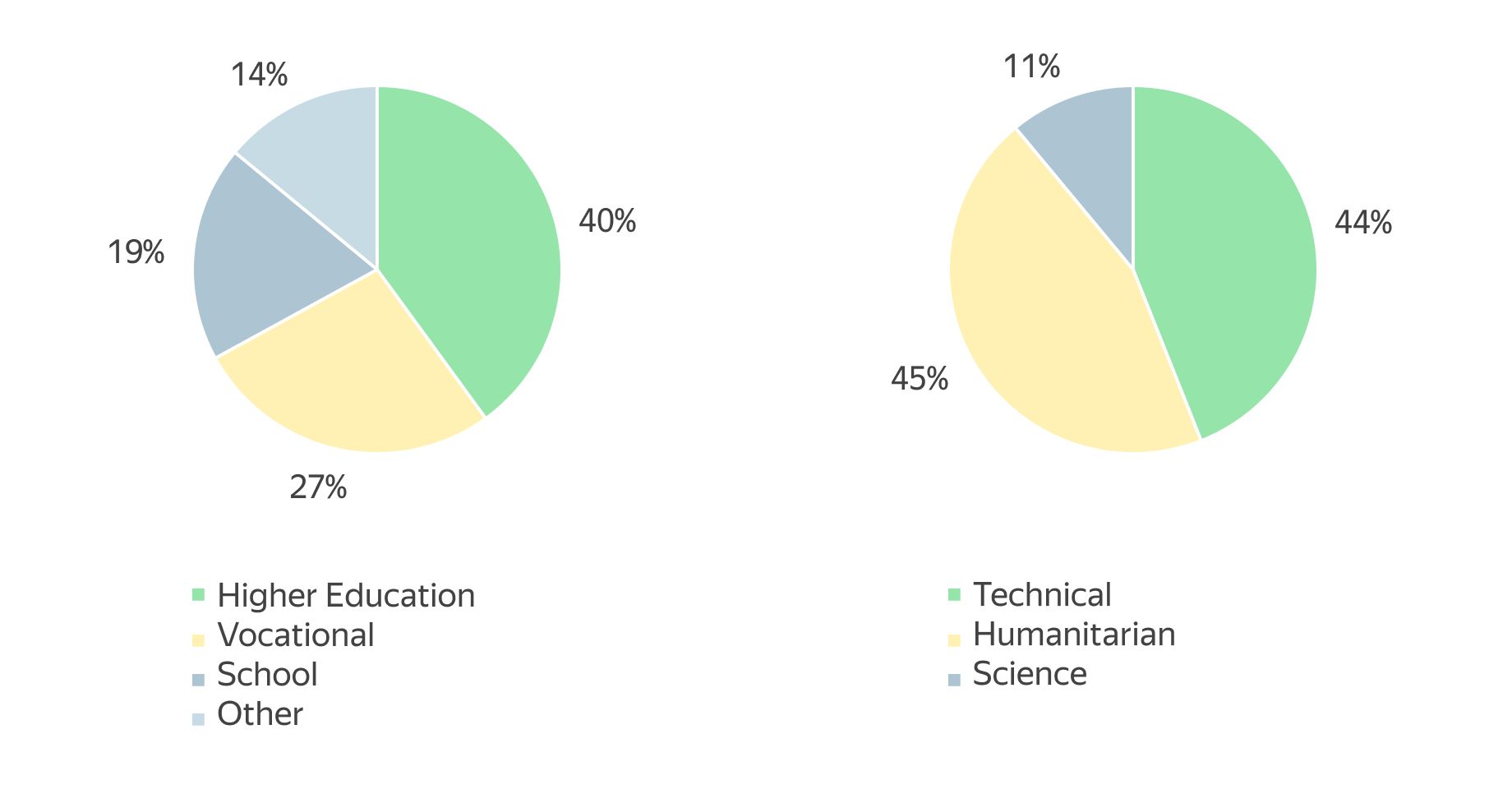 Let's look at what kind of jobs these users have. Women most often work in retail (21%) and education (12%) and a significant number of men are engineers (17%). Other popular professions are construction and accounting, but there are users who identify themselves as pilots, mechanics, administrators, miners, movers, designers, warehouse workers, woodworkers, realtors, marketing specialists, chemists, seamstresses, sailors, and even jewelers (who probably handle tasks with the utmost delicacy).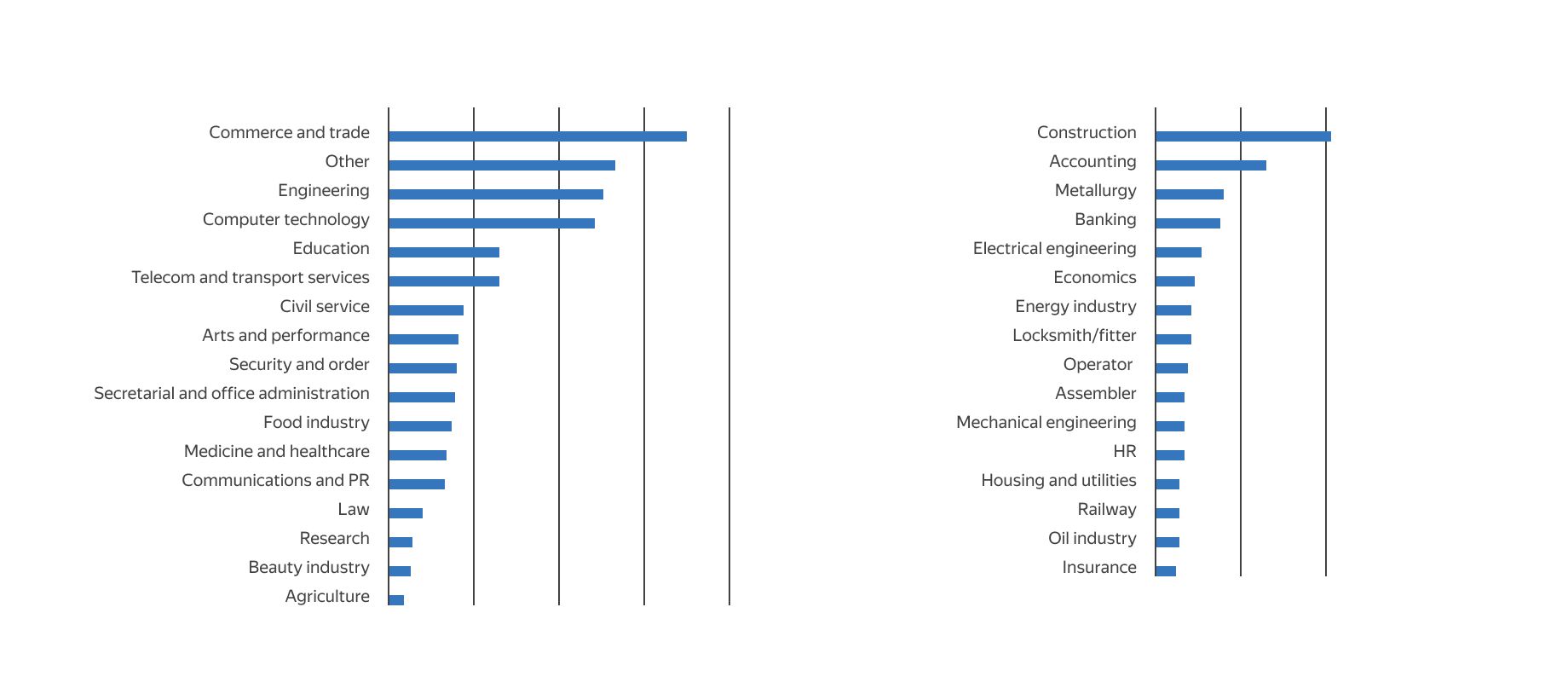 Hobbies
When asked about their spare time, most Toloka users responded that they spend it online. They also spend their time doing chores, hitting the town, and hanging out with friends. Most prefer books over TV and real sports over e-sports.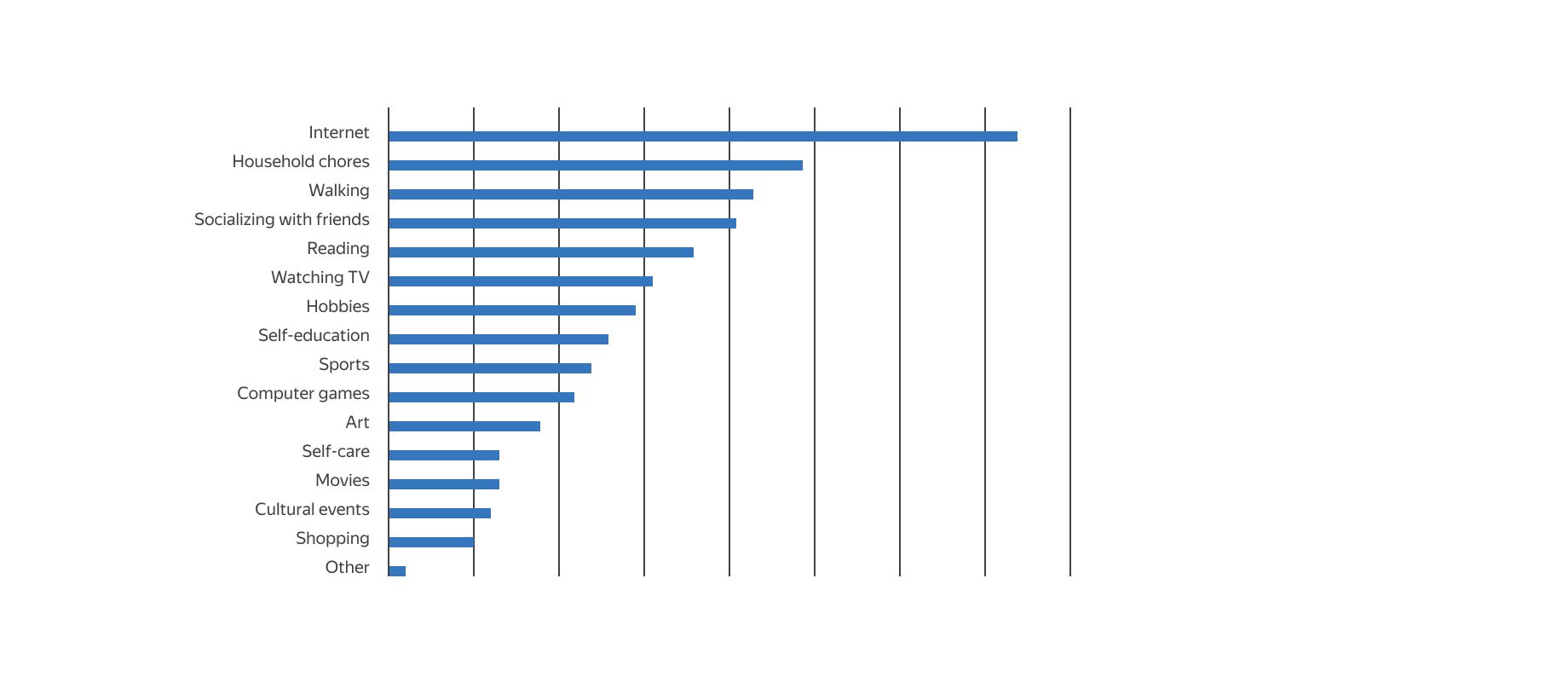 A few users reported less common pastimes: home remodeling, repairing shoes, studying electronic engineering, voice-overs for videos and streams, bee keeping, crypto trading, church, making electric guitars, growing hot peppers, long commutes, or seeking enlightenment. Some users didn't identify any standard hobbies. A quarter of these people focus on their children, while others spend most of their free time job hunting, working (they just can't take a break!), snoring away in bed, or devoting themselves to Toloka — a prudent choice.
Portrait of a Toloker
So what did we learn at the end of the day?
A portrait of the average Toloker shows a young, educated individual with a day job in retail, engineering, or tech who spends their evenings online and uses weekends to run errands and relax with friends. These people view Toloka as a great way to kill time before or after work, or maybe on their commute. Other groups, like students and stay-at-home parents, have the flexibility to fit Toloka into their busy days as the opportunity arises.
Tolokers come from a myriad of cultural and language backgrounds around the world. We have identified some global trends across Toloka users, but it is also fascinating to consider how each individual has a unique combination of knowledge, experience and interests to contribute to the global crowd.