Toloka went through some massive changes this week. We launched a full-scale rebrand and revealed a new logo and brand identity. Our sites and products now have a more refined, crisp look that we hope you're enjoying as much as we are. We put our hearts and souls into this extensive makeover, and we're excited to finally share it with you. Keep reading to find out how we went from our old daisy logo to a dandelion that's also a bouquet of popsicles.
Why we decided to rebrand
Since its launch in 2014, Toloka has grown a great deal. For us, it meant working with new clients, meeting new users, and taking a completely different approach to how we present ourselves.
More importantly, we interact with two very different parts of the crowdsourcing world. One is all about the requester and their data labeling needs, and the other is about the performer, who wants to contribute to something big and earn some extra cash. The former focuses on technology, innovation, and science, while the latter is centered around things like collaboration, opportunity, and freedom.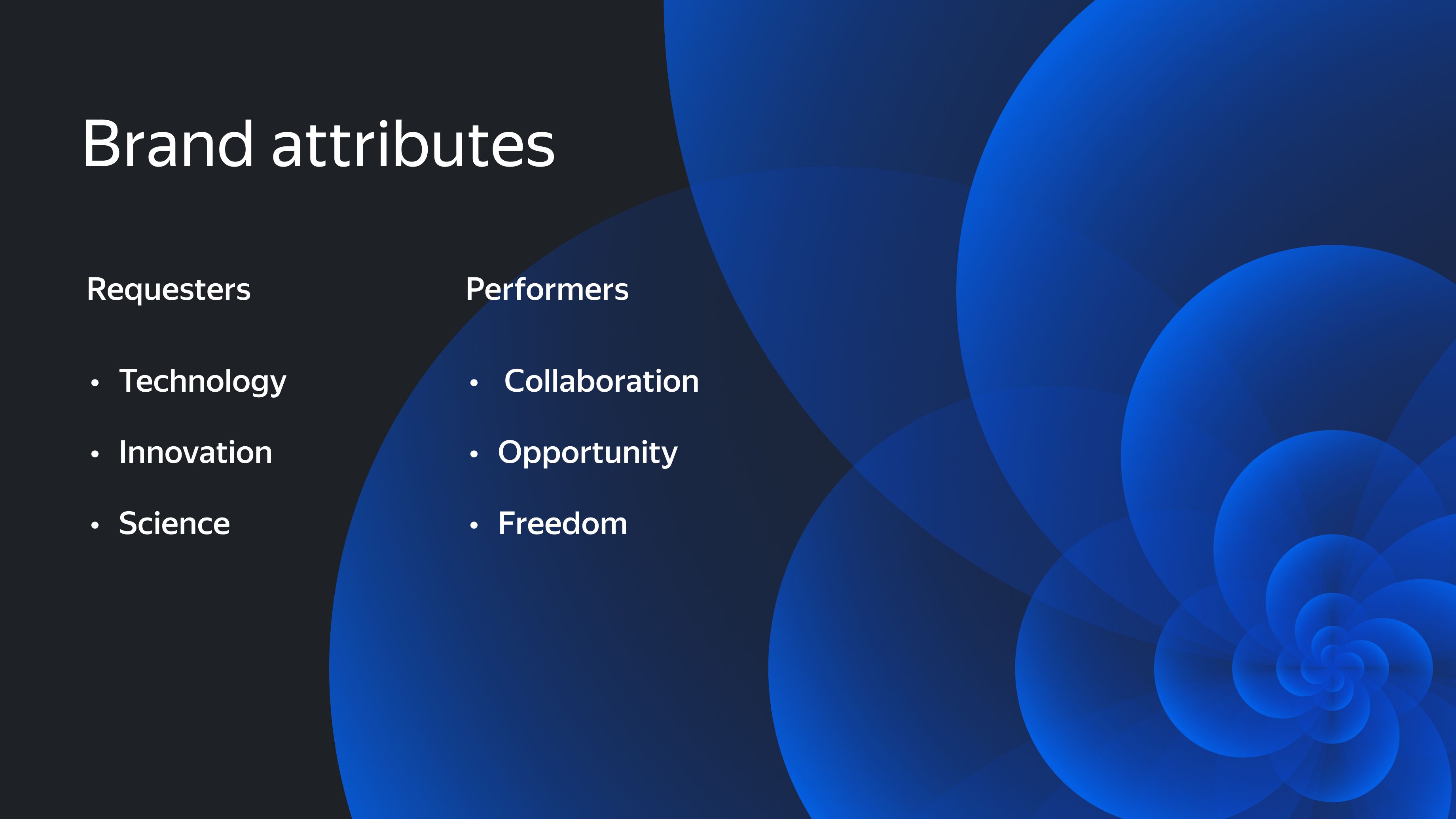 We want both requesters and Tolokers to feel comfortable and make the most out of their experience with Toloka – but our old brand identity didn't quite represent the fundamental differences between these two groups. Plus, we knew about cases when new requesters tried registering as a performer by mistake, and vice versa. It was time to draw a more distinctive line between the two.
To that end, we defined two main goals (and, honestly, they only seem mutually exclusive):
Visually convey the individual attributes of each group and put an end to all the confusion.
Develop a shared visual concept for our products to show that both requesters and Tolokers are a part of the platform.
As hard as it was to reconcile the two, we managed to create two individual brand designs that obviously share the same story but tell it from different perspectives: a sleek and premium-feel sapphire blue on dark gray for the requesters, and a warmer, cozier salmon and light gray for the Tolokers.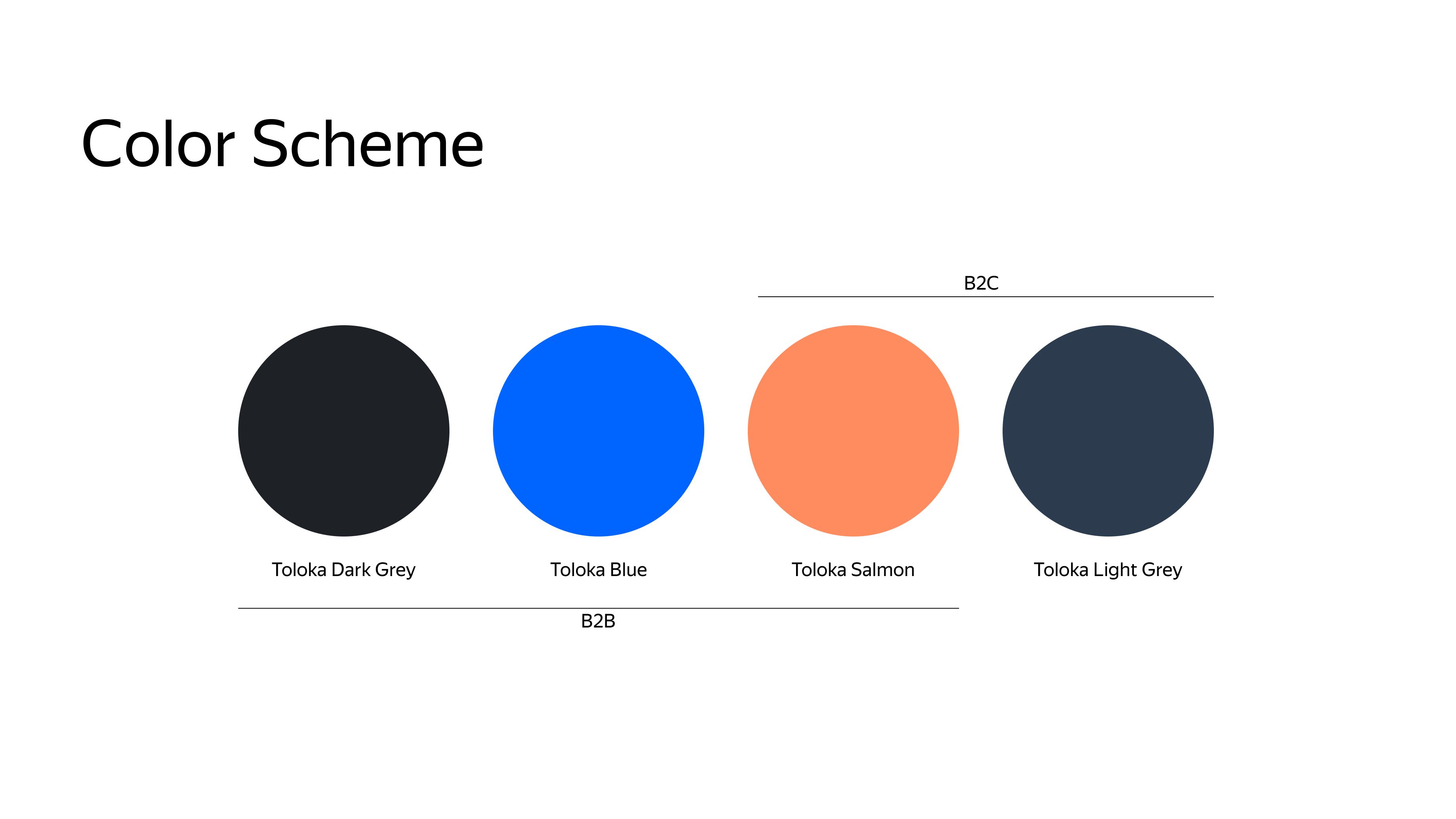 The concept: why we chose fractals
Our ideas for the brand concept were based on our associations with crowdsourcing. We talked about bounding box shapes and labeling points; noisy data and how it transitions into meaningful data (see those blurry circles that gradually come into focus?) and we talked about fractals.
Spoiler alert: fractals won.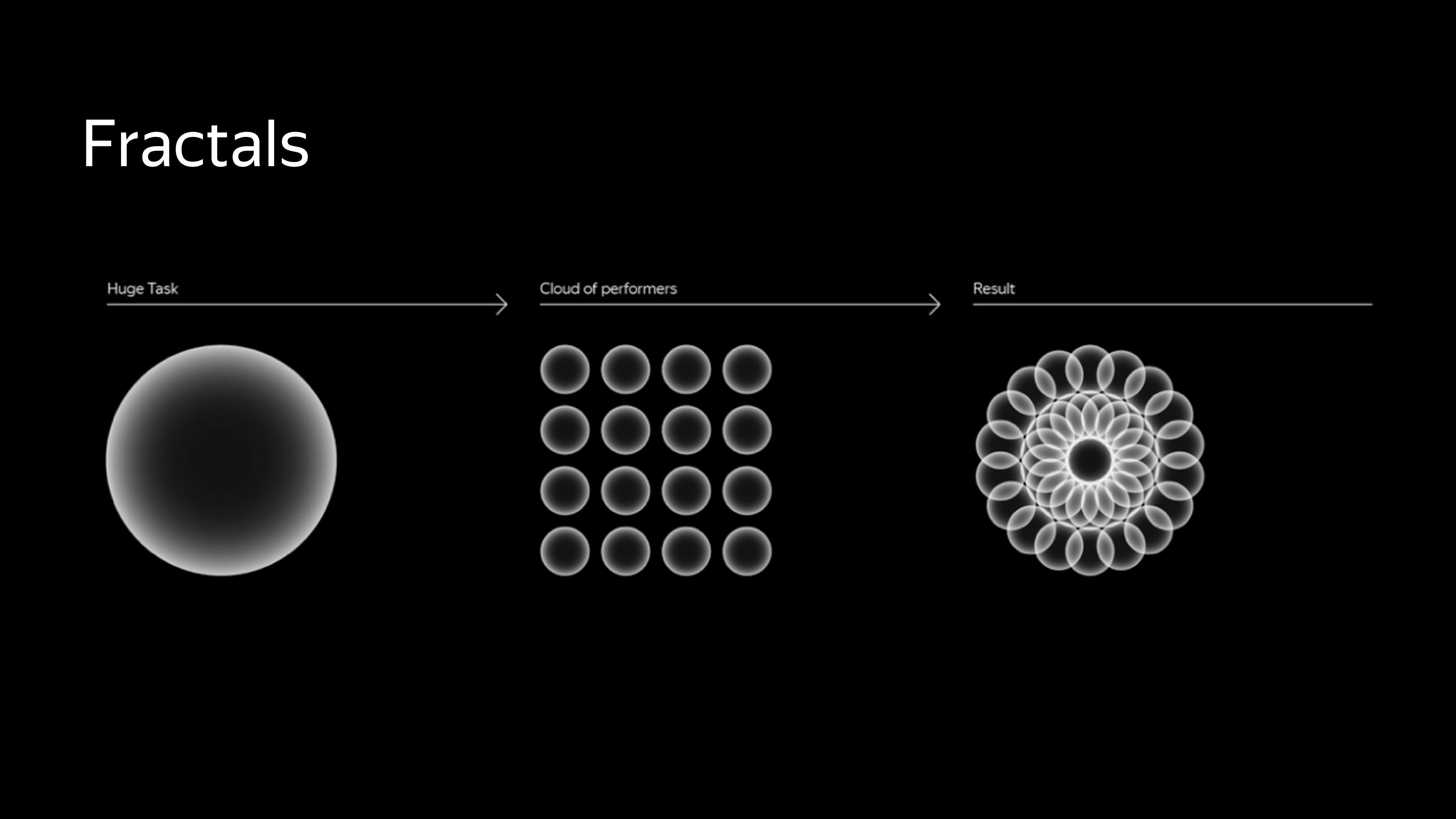 We think fractals are beautiful. They are present in the natural world in everything from tree leaves to the brilliant human mind, and in mathematics, which lies at the heart of all modern technology.
What's even better is how fractals represent the very essence of crowdsourcing, where a multitude of basic forms, put together, shape something that's highly complex.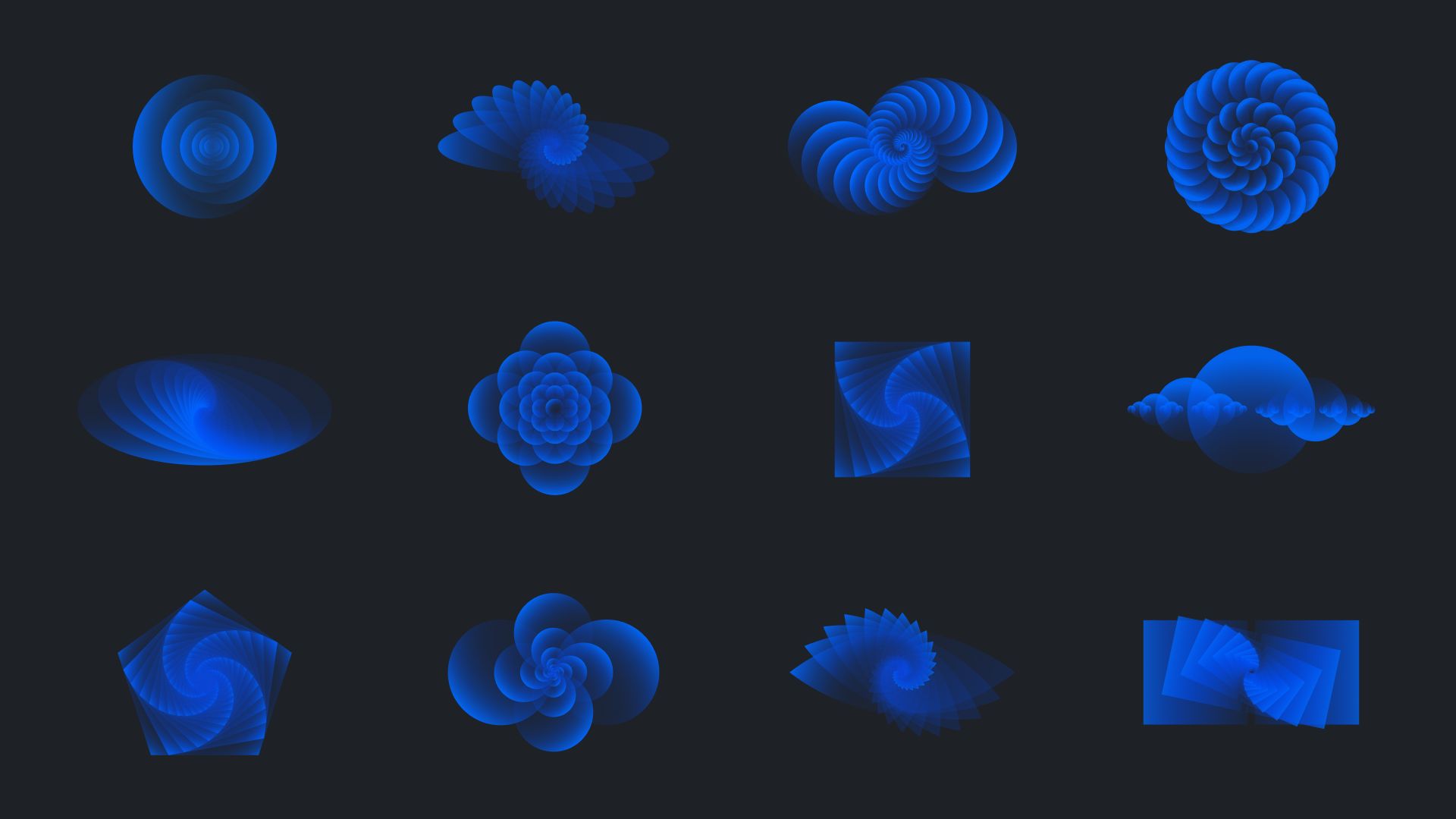 The logo: a hard-won flower
One of the toughest parts of our rebranding experience was choosing a new logo. The idea was to use fractals and try to somehow preserve the daisy that so many people on our team love. We looked at different flowers, but the first attempts at making a floral-based logo didn't work out: the icons weren't scalable, and some people had associations with propellers or even the swastika – which certainly wasn't what we were going for.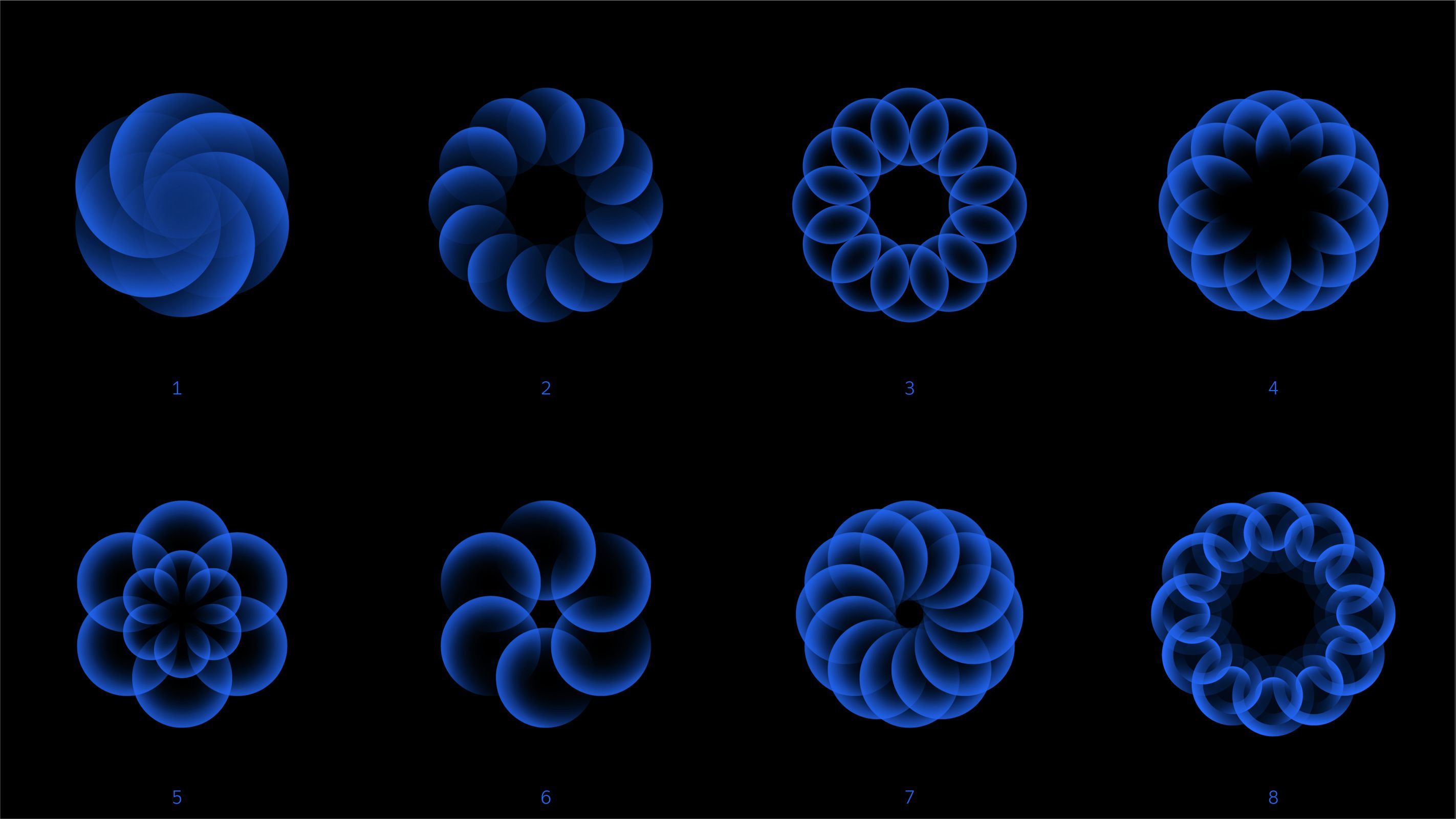 Deciding it was time to move on and forget about the daisy altogether, we changed tack and tried combining basic forms like circles and ovals.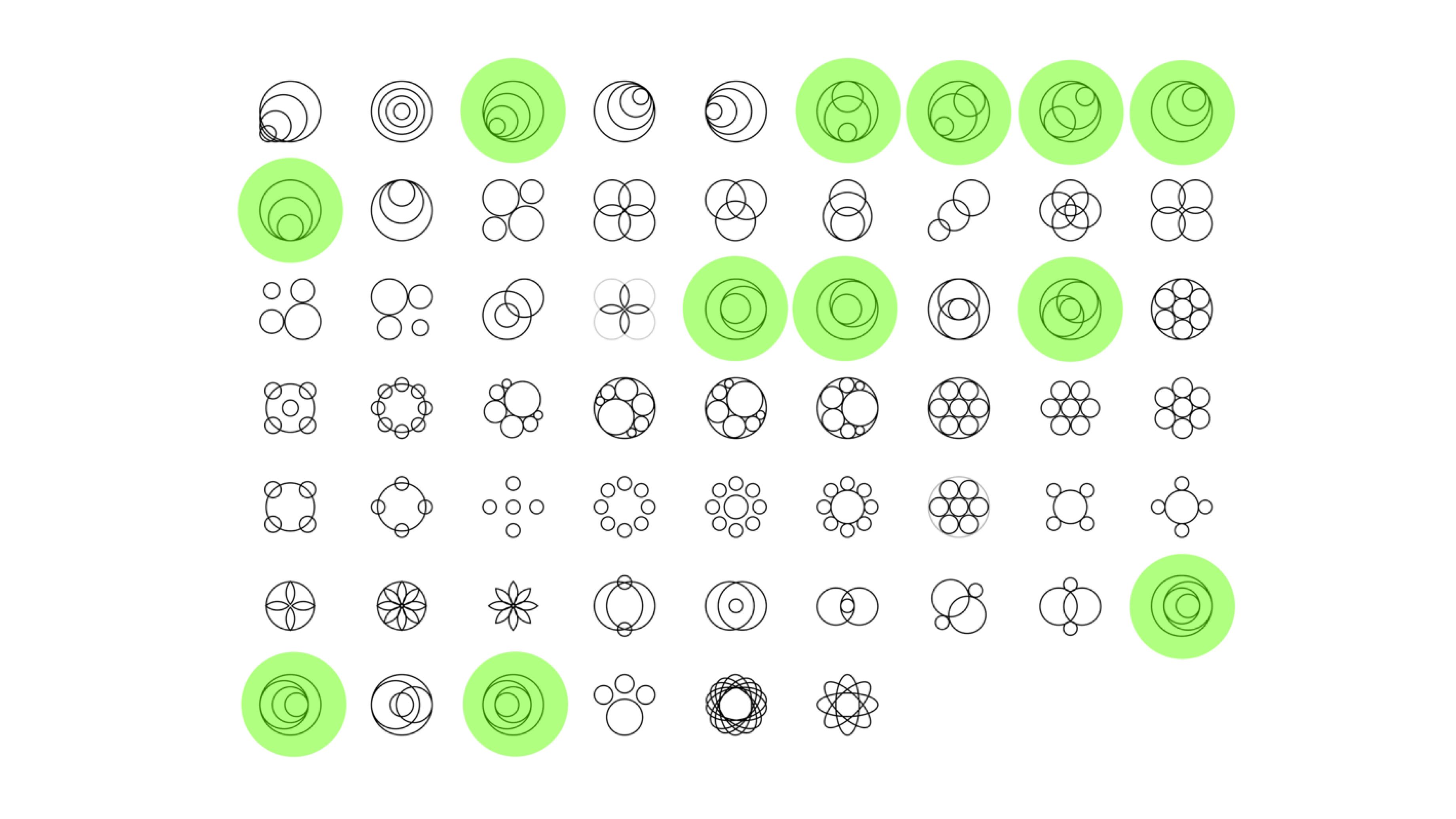 But nothing seemed like a good fit: test results showed that our ideas were either very similar to existing logos, or evoked weird associations with sacral chakra symbols. So, we changed course once again and ended up with five finalists that both represented our floral preferences and carried a sharp, modern look.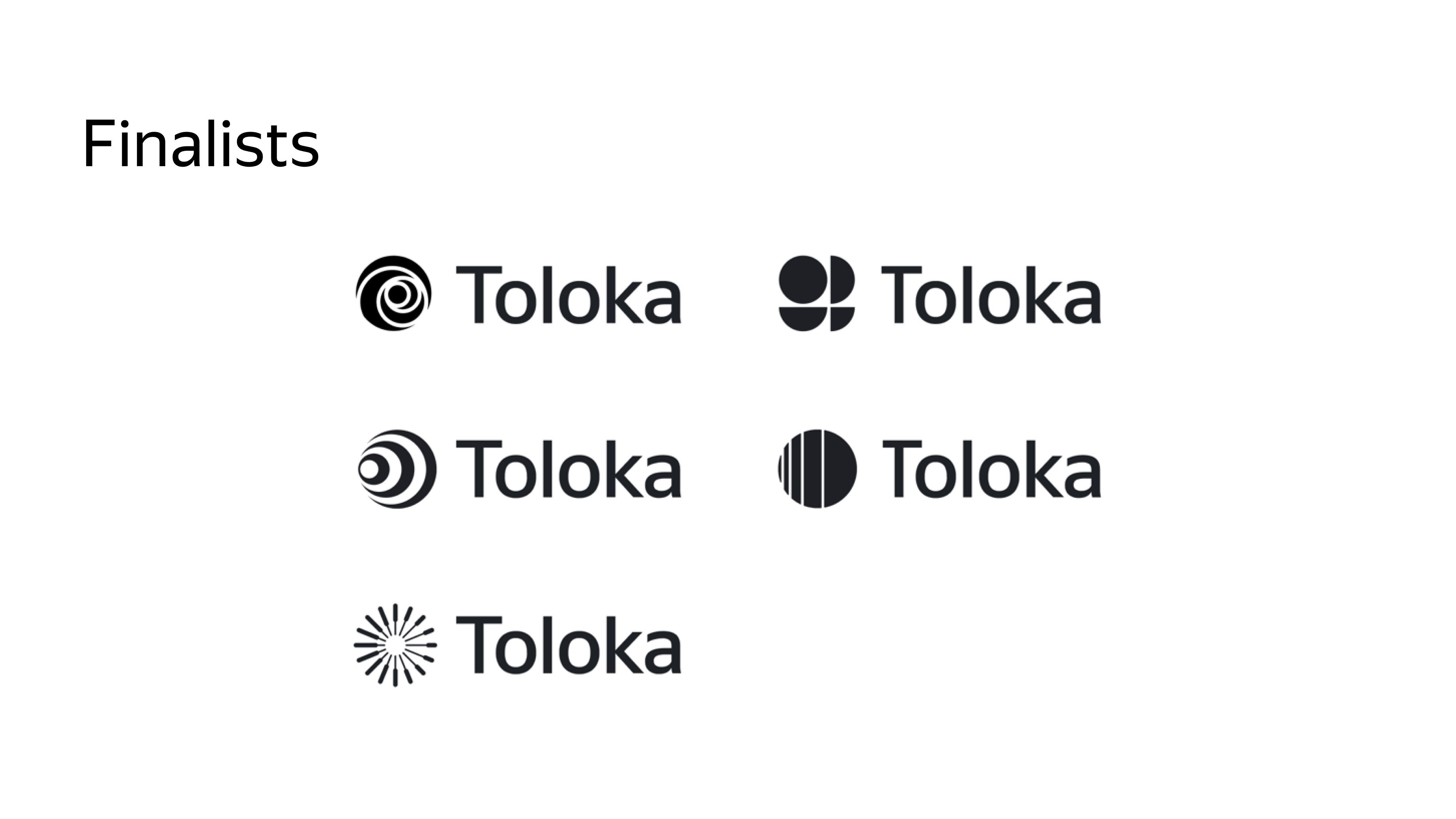 Who do you think helped us pick the winner? Tolokers from around the globe, of course. We asked them to share their thoughts about each logo, and we got some great insights. A few of them really cracked us up, too. Take a look at these logos and check if you can see a death star, a toilet sign, prison bars, and Pacman.
As amusing as it sounds, these aren't the associations we want people to have with Toloka. Without a second thought, we chose the logo that garnered the brightest, warmest and most positive associations, like ice cream, dandelions, and the golden ratio.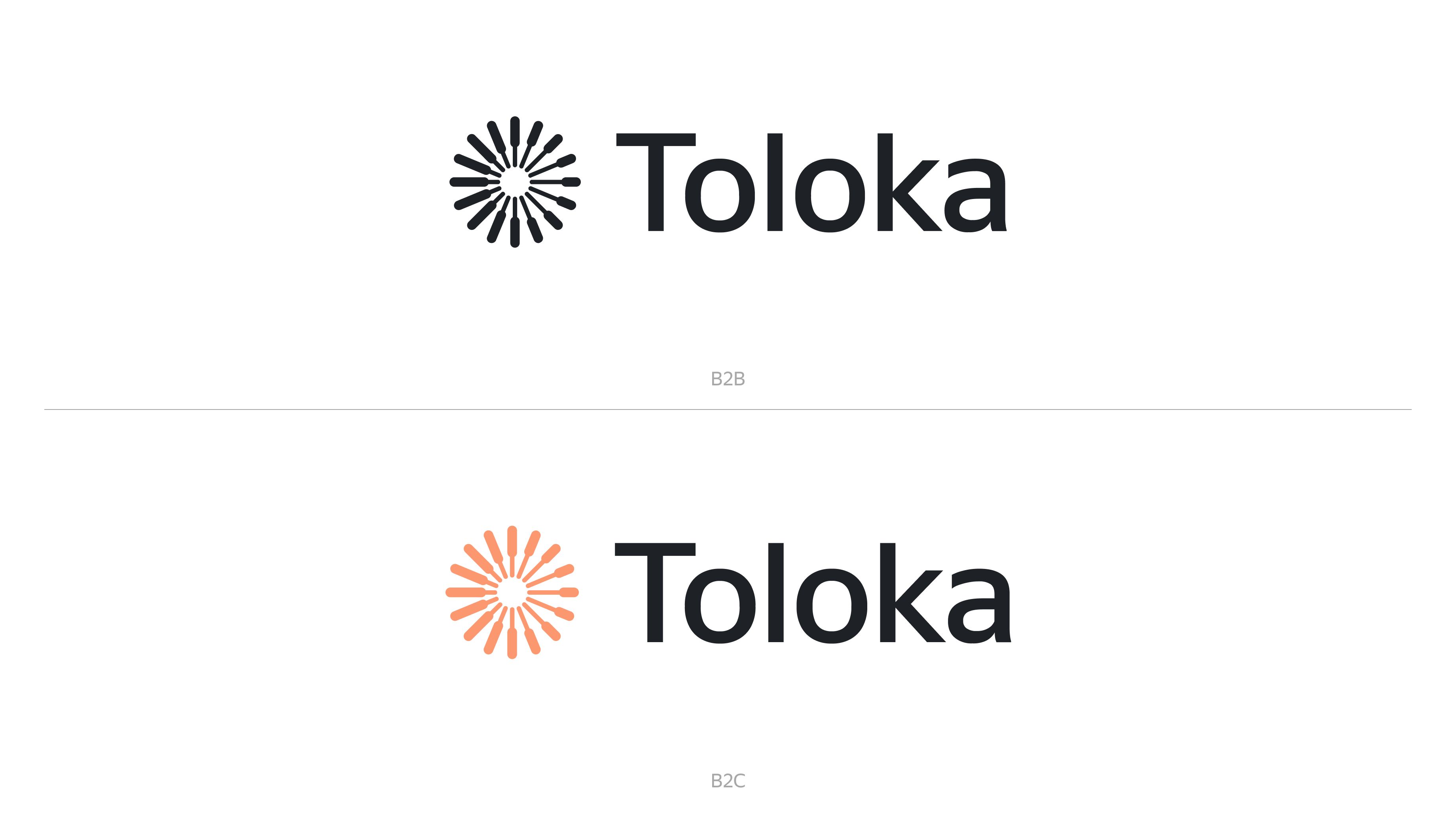 Doesn't it feel like the perfect logo for Toloka? Sure, we're biased, but think about it:
It doesn't seem to evoke associations with already existing logos.
It's a flower.
Even though it's not a fractal in the strict sense of the word, there's certainly a fractal quality to it.
As an added bonus, it happens to look like a bunch of popsicles.
Different flower, same essence
Toloka has gone a long way since its launch in 2014, and now we're bigger and stronger than ever. Looks aren't everything – we know that – but changing your appearance can help better represent who you are on the inside. We wanted our clients and users to see us the way we see ourselves: forward-looking, innovative, accessible, friendly. That's what we want our new look to achieve, and, frankly, we love it so much we're certain it will hit the mark.

The best part is that we didn't have to completely tear down our old identity in favor of a new, more refined appearance. It's still us! We even managed to keep the flower in our logo. We tried (at one point, really hard) to get rid of it, but it didn't work. It took us a long cycle of planning, approving, and testing to realize that it's part of who we are.
Whether you are a Toloker or a requester, we hope you enjoy the renewed Toloka as much as we do. It is a big step for us, and we are incredibly grateful that you are taking it with us.