This year's latest (and last!) updates are here to make your experience with Toloka more productive. Besides the product news, we also have some end-of-year fun with 2022 highlights and a holiday message for our community. Read on to learn more.
Wrapping up 2022
What a year! 600 million tasks completed by Tolokers, 4500 new community members, 67 articles published in top tech and business publications, and much, much more. Check out our year in review for more numbers and fun facts and a message to bring in the new year.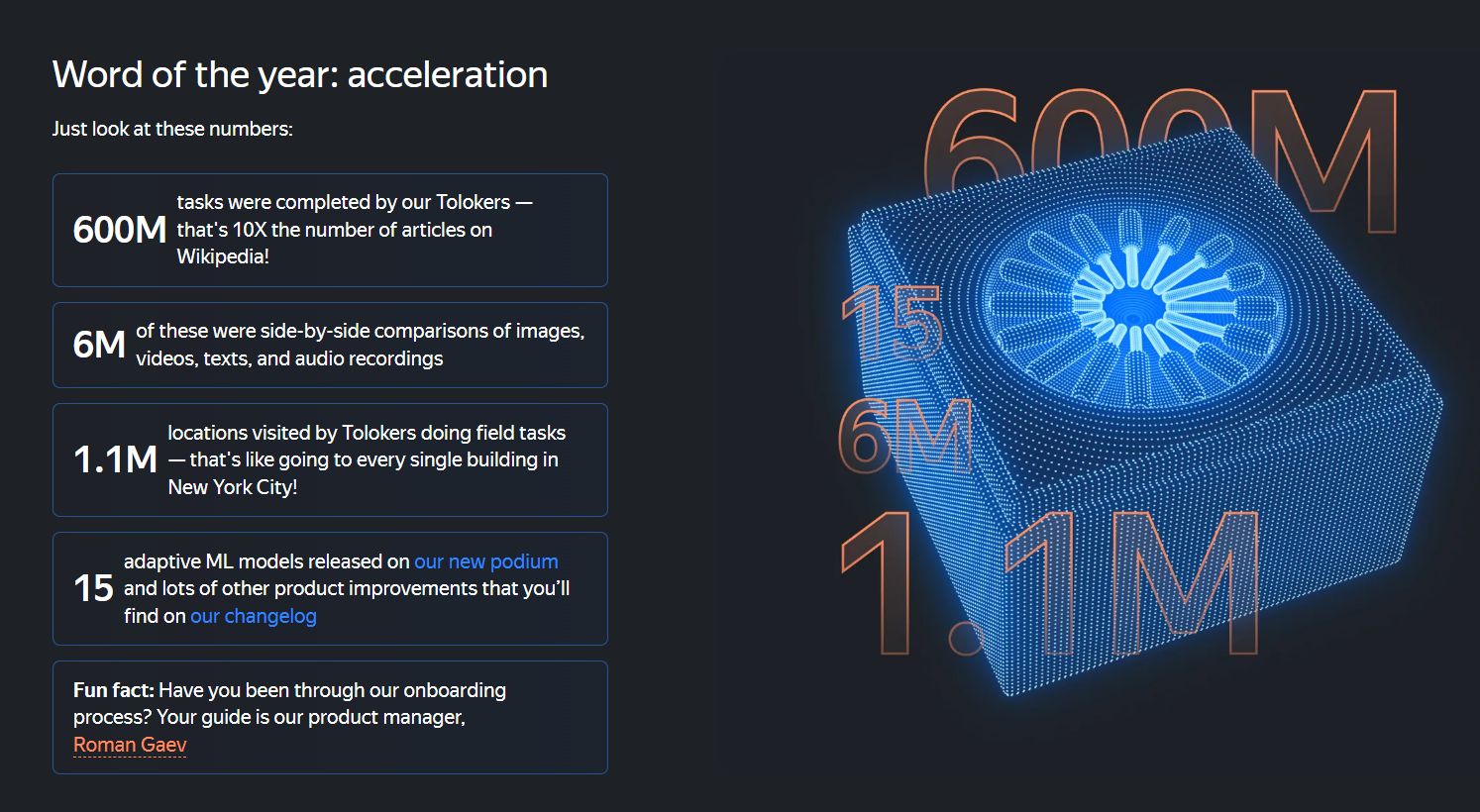 Save time by uploading media files to pools right from your computer! Until recently, you had to upload media files to an external cloud storage and then add links to those files in the pool. Now you don't even need to organize your files into a dataset to start labeling. Simply upload the files from your local storage and you're good to go. Learn more in the docs.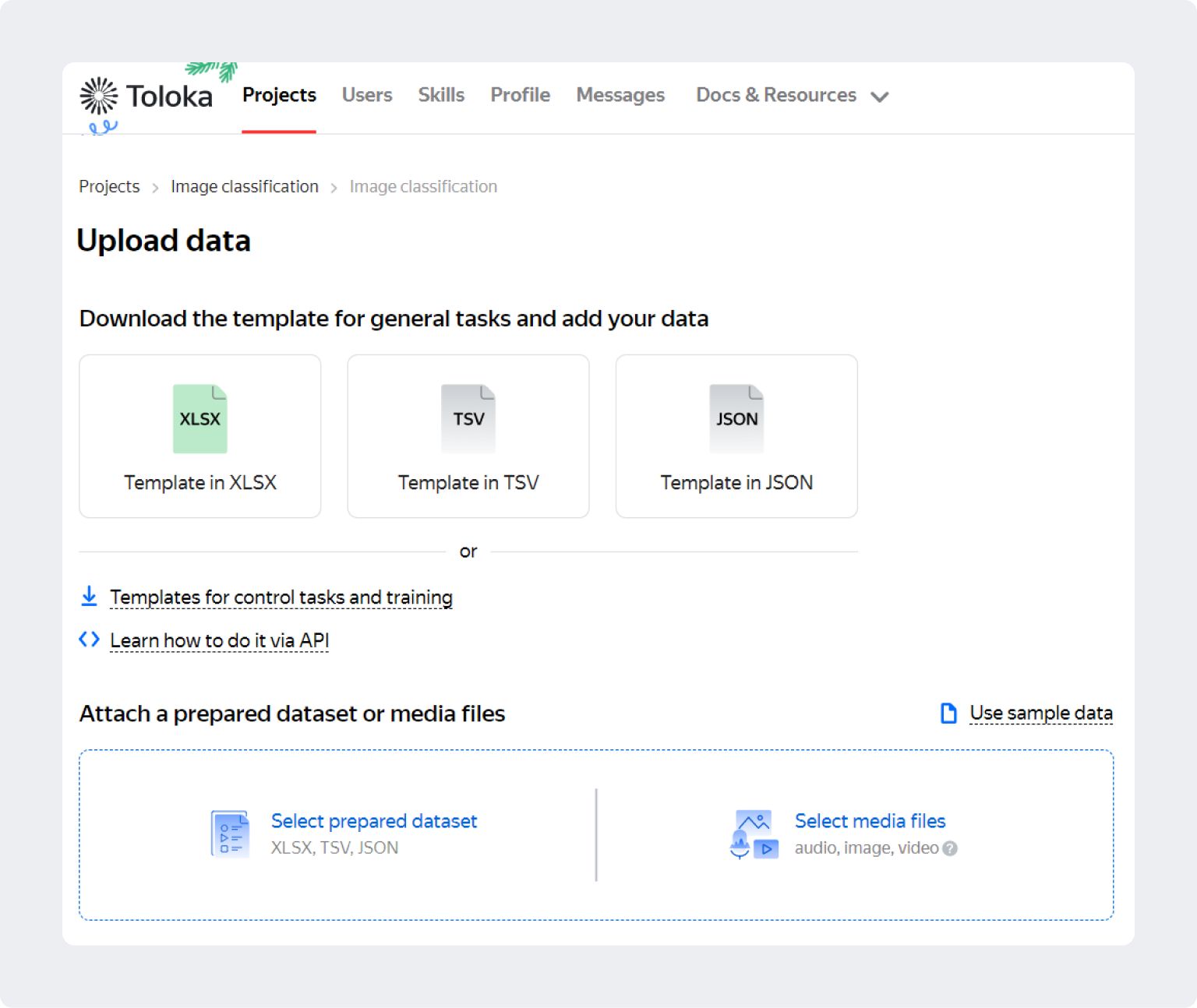 Improve labeling results by A/B testing your projects
You can now test your Toloka projects before launching them to find out what combination of settings works best for your goals. Use A/B experiments to:
Find out how changes in the instructions or the task interface affect Tolokers' responses.
Control labeling quality.
Here's how to perform A/B testing on the Toloka platform:
Use the A/B experiment filter in the pool settings to select Tolokers from one or several groups.
To create an A/B experiment, add two pools with different values in the A/B experiment filter.
Learn more in the docs.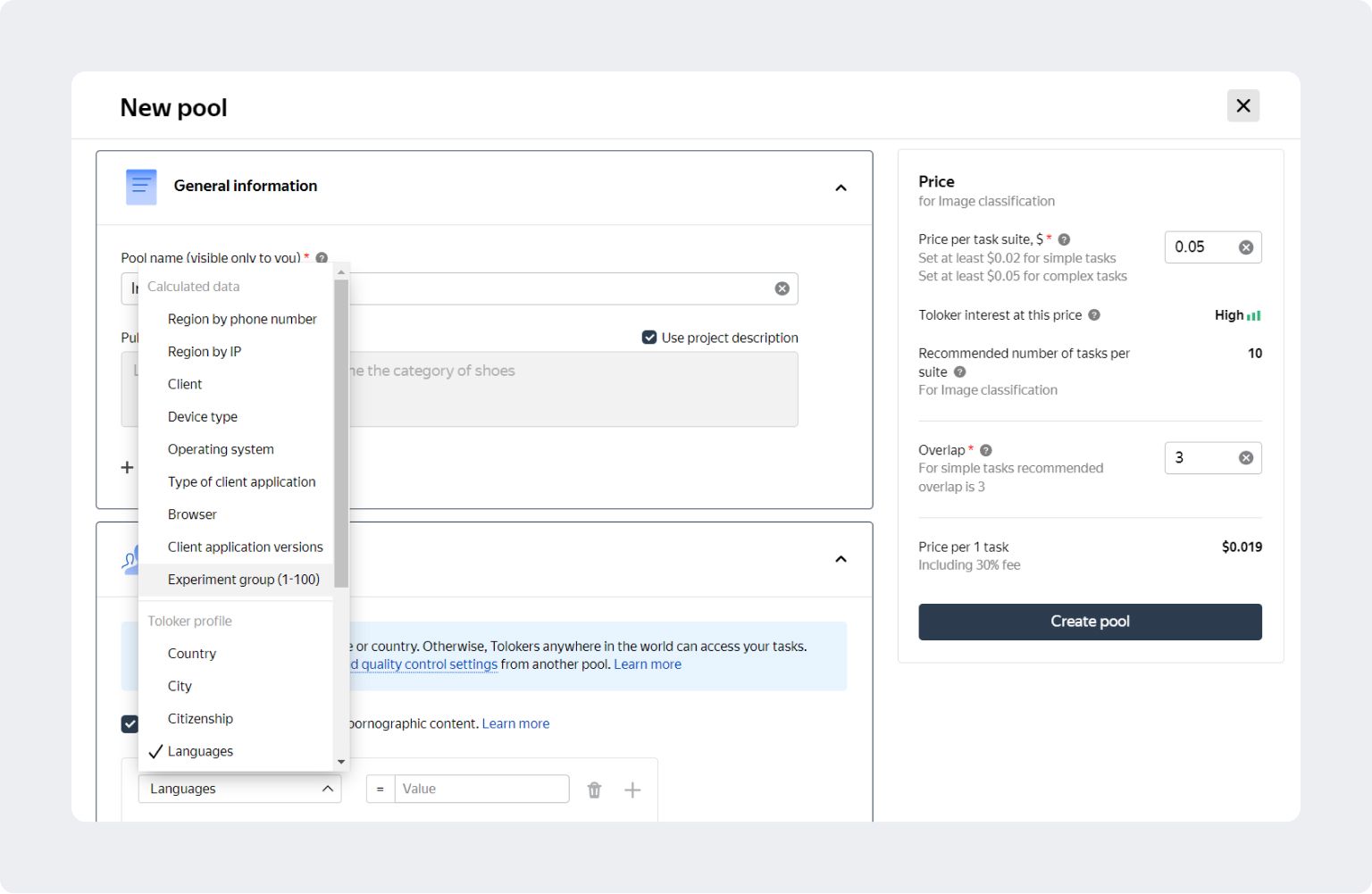 Project metrics for everyone
Recently launched in beta mode, project efficiency indicators will be in production and available to every requester from 26th Dec. These metrics show you how different project settings affect labeling quality and speed. Our risk alerts and recommendations already helped to improve quality of projects, optimize settings, and prevent performance issues for beta testers. Learn more in our blog post.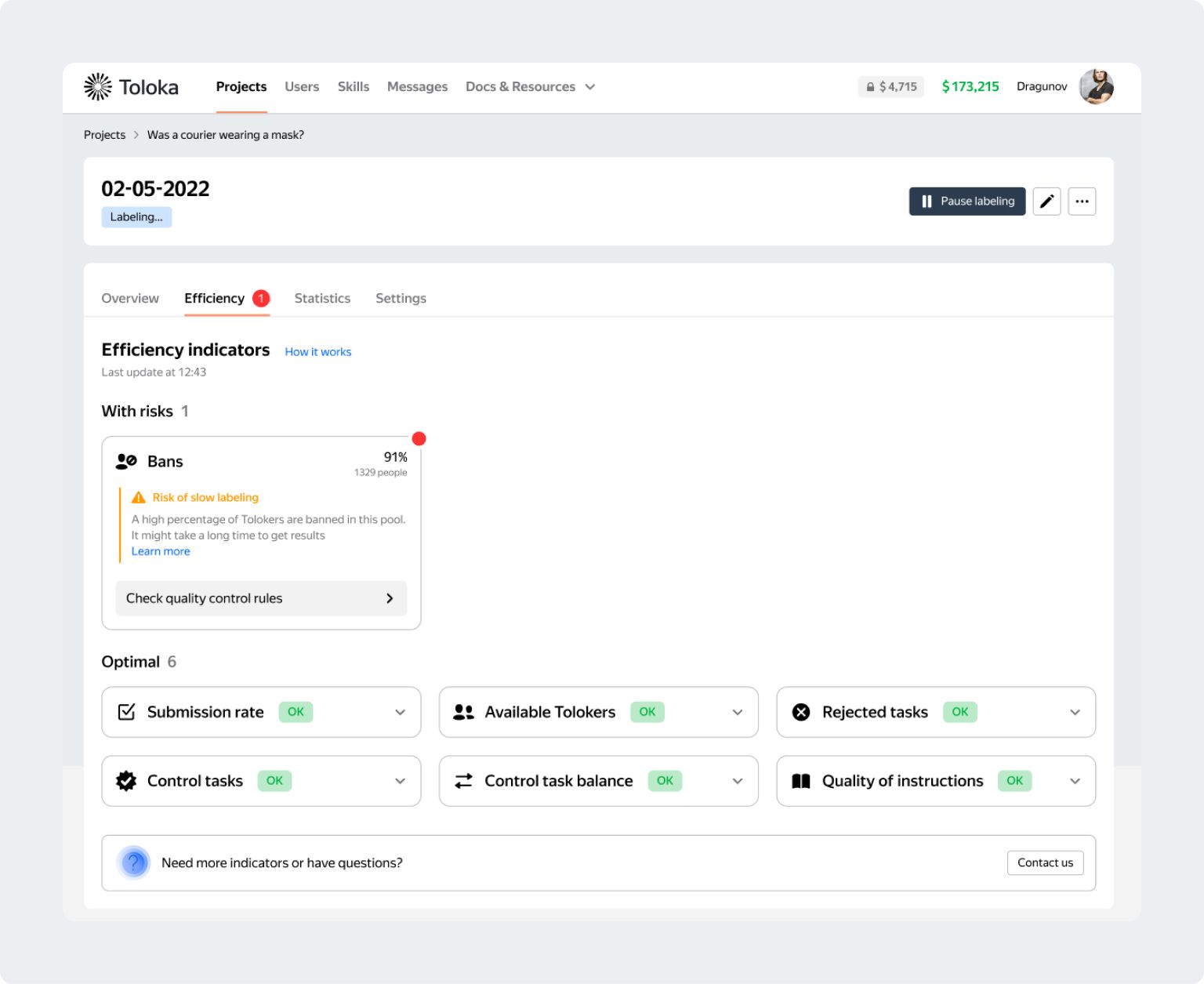 If you have any questions about these or any other features, reach out to us - we're always ready to help.